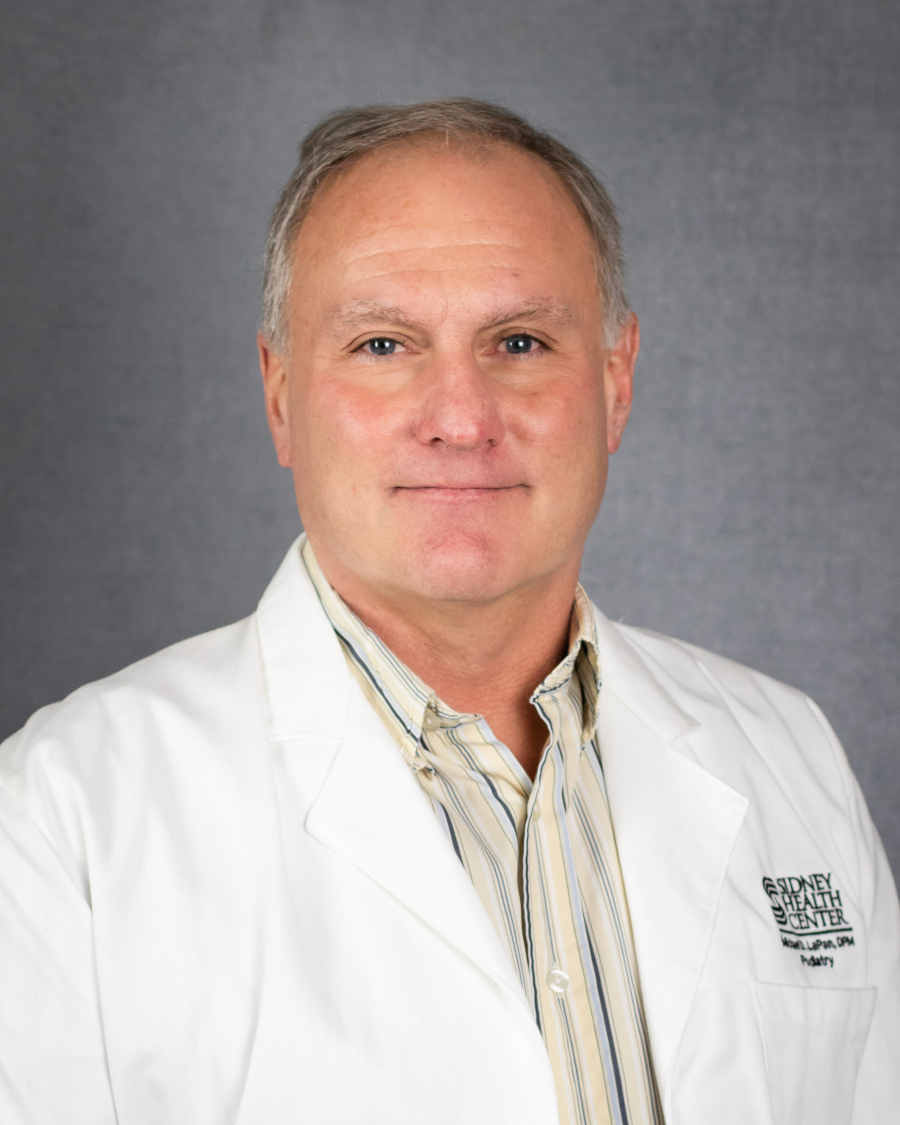 Specialty
Podiatric Medicine - Foot & Ankle
Medical School
New York College of Podiatric Medicine - New York, New York
Residency
Podiatric Surgical Residency
• Veteran's Administration Medical Center – Denver, Colorado
Fellowship in Wound Healing
• The Wound Healing Institute – Aurora, Colorado
Began practicing in Sidney in:
July 1993
Specializes In/Practice Includes
• Podiatry
Certifications
• American Board of Podiatric Surgery
• ACLS
Professional Memberships
• American Academy of Podiatric Sports Medicine
• American Diabetes Association
• American Podiatric Medical Association
• American Running and Fitness Association
• National Strength and Conditioning Association
• Prescription Footwear Association
Dr. LaPan was born and raised in New York, surgically trained in Denver, and has served as an active-duty member of the US Army in Texas.  In addition to practicing at Sidney Health Center for nearly 30 years, he was the first podiatrist to become the elected President of the Montana Board of Medical Examiners.
Outside of work, he enjoys running, flyfishing, hiking, biking, skiing, and other non-motorized sports, as well as art and construction projects.  Dr. LaPan is also a lifetime member of the American Legion, the Knights of Columbus, and Trout Unlimited, a non-profit dedicated to freshwater habitat conservation.  Since coming to Sidney in 1993, he has worn "tennis shoes" and drinks "pop" rather than sneakers and soda.  He is close to his wife, Judy, and their two sons, Mark and Matthew – a geoscience engineer and industrial engineer, respectively.