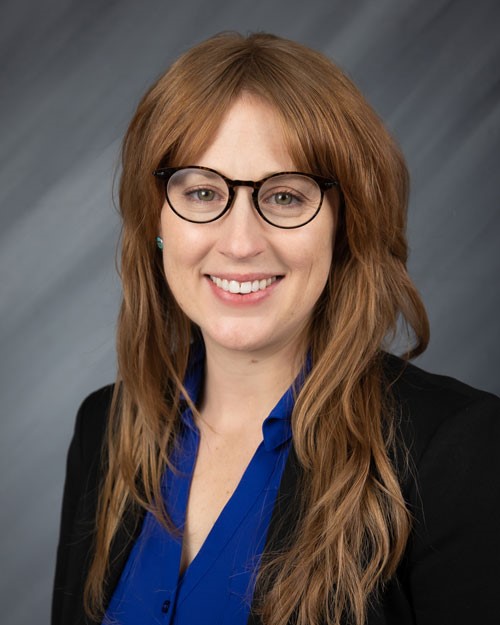 Sidney Health Center Clinic
Main Entrance
Phone: 406-488-3963
Fax: 406-488-2533
Sidney Health Center Clinic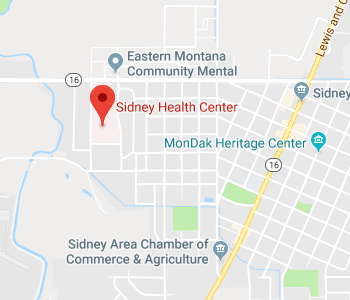 Directions
Hours
Same Day Clinic
Monday - Friday: 7:00 AM - 5:00 PM
Specialty
Primary Care
Medical School
Master of Physician Assistant Studies
Rocky Vista University, Parker, CO
Began practicing in Sidney in:
April 2021
Specializes In/Practice Includes
• Diagnosis and treatment of illnesses and injuries
• Cold and flu symptoms
• Ear infections
• Sore throats
• Urinary tract infections
• Cuts, lacerations and wound care
• Sprains and initial broken bone assessments
• Abscess incisions and drainage
• Eye foreign body assessment
Certifications
• National Commission of Certification of Physician Assistants, Inc (NCCPA)
• Advanced Cardiovascular Life Support (ACLS)
• Pediatric Advanced Life Support (PALS)
• Basic Life Support (BLS)
Adrianne Bryant grew up in Craig, a rural town in western-slope Colorado, and developed a fascination with human biology from a young age. After completing her undergraduate degree in biology, she worked as a Spanish-English interpreter at a women's clinic, which sparked her love for healthcare. She went on to obtain a Master of Arts in Anthropology before deciding to pivot to healthcare and pursue a Master's in Physician Assistant studies at Rocky Vista University in Denver, where she met her husband.
As a certified physician assistant, Adrianne is trained to provide general medical care to patients of all ages. She practices at the Same-Day Clinic and is responsible for conducting physical exams, diagnosing and treating illnesses, interpreting test results, prescribing medications, and counseling patients on preventative care.
Adrianne is passionate about the outdoors and enjoys hiking, running, and camping in her spare time. She once took a month-long trip around the entire perimeter of Nova Scotia on her bicycle, carrying all her camping gear with her. As her children grow older, she hopes to share her love of nature with them.