Sidney Health Center Clinic
Suite 106
P: 406-488-2577
F: 406-488-2580
Sidney Health Center Clinic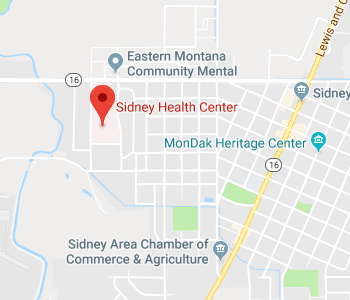 Directions
Specialty
Obstetrics/Gynecology
Medical School
Texas A&M University -
College Station and
Temple, TX
Residency
Christus St. Joseph's Hospital - Houston, TX
Began practicing in Sidney in:
June 2016
Specializes In/Practice Includes
• Routine and high risk obstetrics
• Office and surgical gynecology
• Preconception counseling
• Menopause management
• Treatment of female infertility
• Minimally invasive and advanced laparoscopic surgery
Certifications
American Board of Obstetrics and Gynecology
Dr. Ross's passion is delivering precious lives into this world. As an OB-GYN for over 30 years, she has delivered over 5,000 babies and has taken care of countless women throughout all stages of life.
Though she initially planned to be an infectious disease doctor and had published research papers in the field, an experience treating an ectopic pregnancy convinced her to pursue OB-GYN instead. Dr. Ross is now the Medical Director and a member of the Board of Directors for Sunrise Women's Clinic, a local pregnancy center. She considers one of the proudest moments of her career as when she successfully treated a 73-year-old patient for a condition she had suffered from for 40 years.
In addition to her work, Dr. Ross enjoys getting together with friends, traveling, reading, horse-back riding, and different types of artwork. She is close to her son, Kyle, and has a dog, cat, and several horses.