Sidney Health Center successfully recruits additional OB/GYN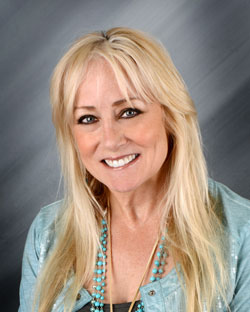 Sidney Health Center is pleased to announce the successful recruit of Lisa Ross, M.D. Dr. Ross joined the medical staff in June as an OB/GYN.
Dr. Ross, who is American Board Certified in Obstetrics and Gynecology, provides a wide range of obstetrical and gynecological services to the residents living in the MonDak region. Her scope of practice includes routine and high risk obstetrics, office and surgical gynecology, menopause management, infertility as well as minimally invasive and advanced laparoscopic surgery. 
Dr. Ross received her medical degree from Texas A&M University in College Station and Temple, TX and completed her obstetrics and gynecology residency at Christus St. Joseph's Hospital in Houston, TX. With more than 20 years of experience, she has been practicing in Montana for the last 10 years and most recently relocated from Miles City, MT. 
Dr. Ross will be partnering with Dr. Malua Tambi, OB/GYN at the Sidney Health Center Clinic upon her arrival in July 2016 as Dr. Shari Twigg, OB/GYN pursues other opportunities in the medical field. 
"We are excited to successfully recruit two female OB/GYNs to assist in meeting our women's health needs in the community," stated Rick Haraldson, Sidney Health Center CEO. 
Both physicians will be practicing in the Sidney Health Center OB/GYN Clinic, Suite 106. Wendy Wiltzen, FNP will continue to provide women's health services in this office as well.