Sidney Health Center prepares for COVID-19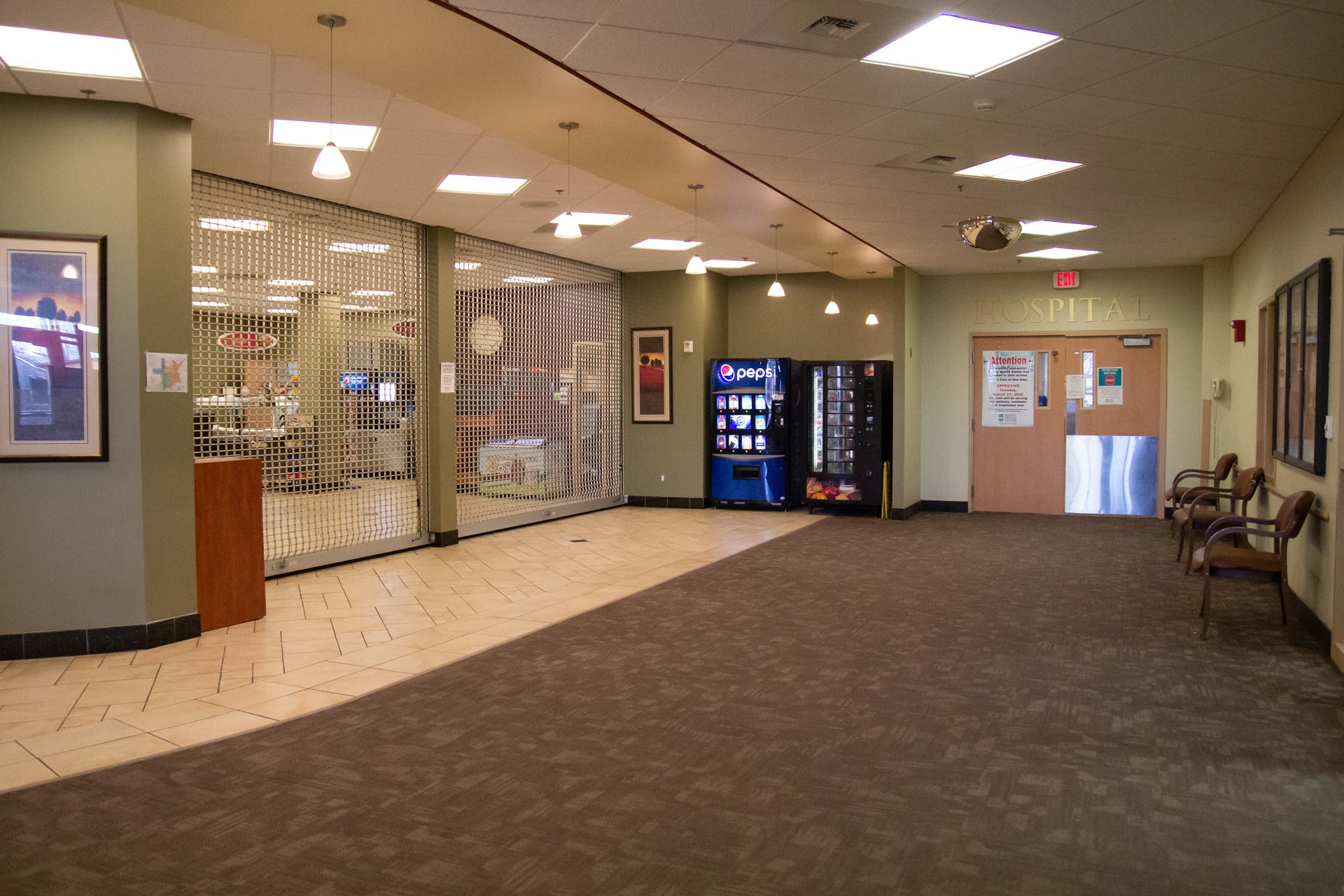 Hospitals across the nation have been advised to plan for a patient surge based on the emerging cases of COVID-19 across the United States. Although there are no confirmed cases of COVID-19 in Richland County as of March 23, the threat is real as Montana continues to see more confirmed cases by the day. 
To protect the health and safety of our community, Sidney Health Center implemented necessary precautions across the organization the week of March 15 including visitor restrictions at all locations including the nursing home, assisted living, hospital and clinic as well as rescheduling non-essential medical care, and limiting general public access to its services and retail areas.
"In the last week, our physicians, leaders and frontline staff stepped up to put procedures and policies in place to prepare for the worst case scenario," stated Jen Doty, Sidney Health Center CEO. "Our biggest threat is overwhelming our healthcare system with too high of a caseload to be handled in our emergency department and inpatient units." 
To mitigate the surge, Sidney Health Center is urging the public to follow the Center for Disease Control (CDC) guidelines by taking ownership and responsibility of their own actions by limiting exposures with other individuals. Otherwise known as social distancing, people are encouraged keep a 6-foot distance from other individuals and limit gatherings to 10 or less people. 
In addition, everyone can protect their health and stop the spread by using good hygiene. Hand washing and using hand sanitizer is the number one line of defense in this invisible war. Secondly, if you are sick – stay home. 
For those who need to seek medical attention, Sidney Health Center is requesting that you call the Walk-In Clinic to schedule a same-day appointment.
Please call 406-488-3963 to talk to a staff member before presenting at the primary care clinic.
Individuals will be instructed what to do depending on their symptoms. 
Older patients and individuals who have severe underlying medical conditions or are immunocompromised should contact their healthcare provider early, even if their illness is mild. 
"Unfortunately, for the elderly or those with chronic medical conditions, COVID-19 can be an incredibly life-threatening virus," stated Rajohn Karanjai, MD, who is the Chief Medical Officer at Sidney Health Center. "We will do our best to keep these individuals safe and healthy."
Limiting traffic, visitation and gatherings are key initiatives Sidney Health Center is trying to stay ahead of the introduction of COVID-19 in its facilities. All employees are screened as they report to work by answering key questions and taking temperatures. Finally, the organization is keeping a close eye on its Personal Protective Equipment (PPE) with a daily inventory report. 
There is a call nationwide to donate N95 masks to local hospitals to protect the frontline responders from COVID-19 as the healthcare industry faces a shortage of protective supplies. Locally, Tri-County Implement is serving as a drop-off location for these masks. In addition, the local sewing guild has inquired about making fabric masks.
"Although fabric masks are not CDC compliant, they can be used in addition to the N95 masks to help prolong the use of the N95 masks. Plus, they are a sign of support and encouragement from our local community members," stated Suzann Radke, LPN, Infection Control Manager. "We also had a donation from the Sidney Elks Lodge, who supplied us with disposable containers that can be used to store personal N95 masks when they are not in use."
"I would like personally thank community members and local businesses who are practicing and supporting the recommended precautionary measures such as no gatherings larger than 10 people," reiterated Doty. "We are in this together. Your small acts of support whether it is through mask donations or simply exercising social distancing helps protect your family, friends and neighbors as well as our patients, residents, and healthcare workforce. Again, thank you for doing your part to flatten the curve."
For more information about precautions, measures and updates, visit Sidney Health Center's website at
sidneyhealth.org
or follow our
Facebook page
.