Sidney Health Center COVID-19 Procedures/Closures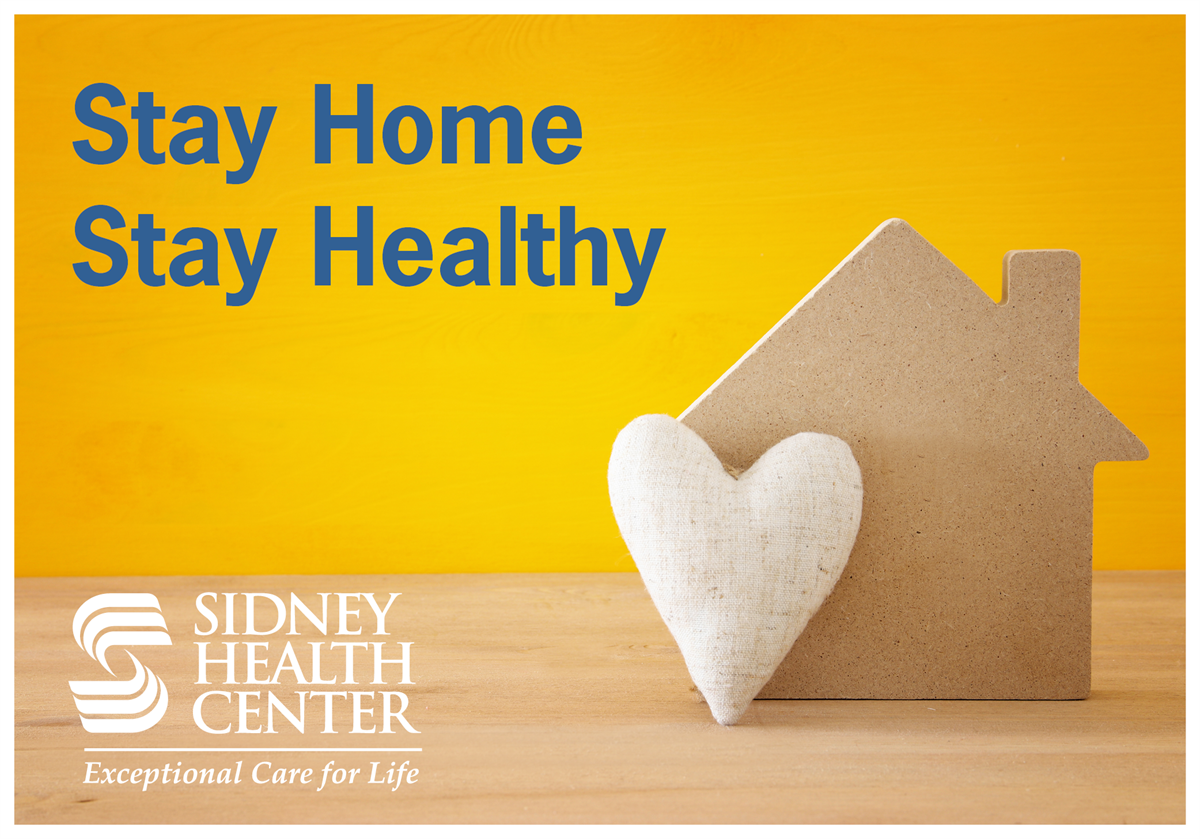 To protect the health and safety of our community, Sidney Health Center is implementing necessary precautions across the organization including visitor restrictions, rescheduling non-essential medical care, and limiting general public access to our services and retail areas. Here are a few things that we are implementing as of March 17, 2020 to do our part in regards to social distancing and helping you achieve your highest level of health and well-being.
Visitor Restrictions: Sidney Health Center is restricting patient and resident visitation across the organization including the hospital, Cancer Care, Extended Care and The Lodge. Signs have been posted at all entryway doors to notify visitors of this policy. In addition, we have locked the clinic entrance doors and are directing public traffic through the main hospital and ER entrances. All patients and visitors will be screened before going to the appropriate registration area.
Clinic Access: Walk-In Clinic patients are asked to call 406-488-3963 to schedule a same-day appointment instead of presenting at the clinic entrance. In addition, non-essential clinic visits will be postponed until further notice. Receptionists will be reaching out to reschedule your wellness checks, health screenings and elective procedures.
Community Events and Birthday Month Health Screens: All Sidney Health Center sponsored community education and health-screening events have been cancelled including blood sugar checks at the local grocery stores, the Men's Health Screening, and Birthday Month Health Screens on-site. Please note: Sidney Health Center will honor the promotional pricing for those who are unable to take advantage of the special pricing during their birthday month.
Closures:
• Sidney Health Center's cafeteria will be closed to the general public. We will continue serving our patients, residents and staff as well as the Meals on Wheels program.
• The Bean Bag will be closed until the visitor restriction is lifted at Sidney Health Center.
• The Caring Corner Gift Shop will be closed until further notice to protect the health of our volunteers.
• As an affiliate of Sidney Health Center, HealthWorks fitness center will be closed until further notice.
Virtual Access:
• The Foundation for Community Care will be open "virtually" to receive donations through mail, drop box and on their web page, as well as receive Scholarship and Grant requests.
• Sidney Health Center is asking patrons to pay their bills online, by telephone or through the mail.
Open Retail Services:
• Clinic Pharmacy will remain open with regular business hours – Open Monday through Friday from 8AM – 6PM and Saturday 9AM – 1PM.
• The Good Cents Store remains open at this time; however, volunteers who are at risk are advised to stay home.
According to the CDC, older adults and people of any age with severe chronic medical conditions like heart, lung, or kidney disease seem to be at higher risk for more serious COVID-19 illness. Follow this link to learn how to be prepared if COVID-19 starts spreading in our community:
https://bit.ly/38ofRQc