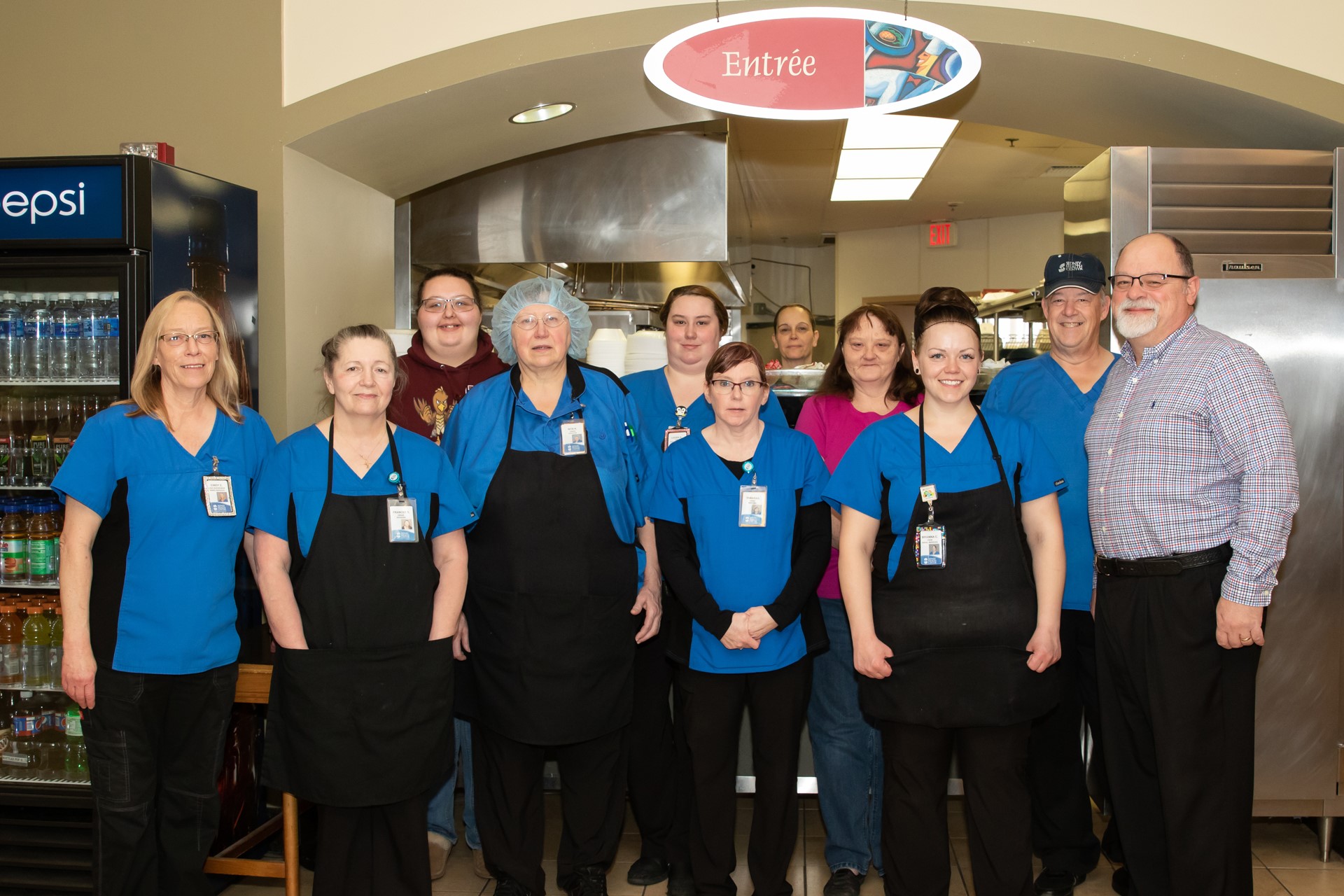 With so many restaurants to choose from, hospital cafeterias do not generally make the top 10 list of places to dine in the community. For years, people have stigmatized "hospital food" as bland and unappealing, giving many food service departments a less than glowing review. However, more and more hospitals are taking a different approach to enhancing the dining experience and improving patient satisfaction.
Richard St. Germain, who is the Food Service Director at Sidney Health Center believes in creating a culture that promotes teamwork and more importantly, serving others. Richard has 38 years of experience in the food industry working his way up through the ranks, starting as a dishwasher to managing multiple food service departments. 

Before coming to Sidney in 2016, Richard worked in a couple of large health systems in Minnesota and Illinois overseeing hundreds of employees in various locations. He recalls working behind a desk and focused on the numbers. "I was ready for a change. I was looking for a community-based place to work where I could directly impact patient and resident care," stated Richard. "I knew I was in the right place when I started working at Sidney Health Center."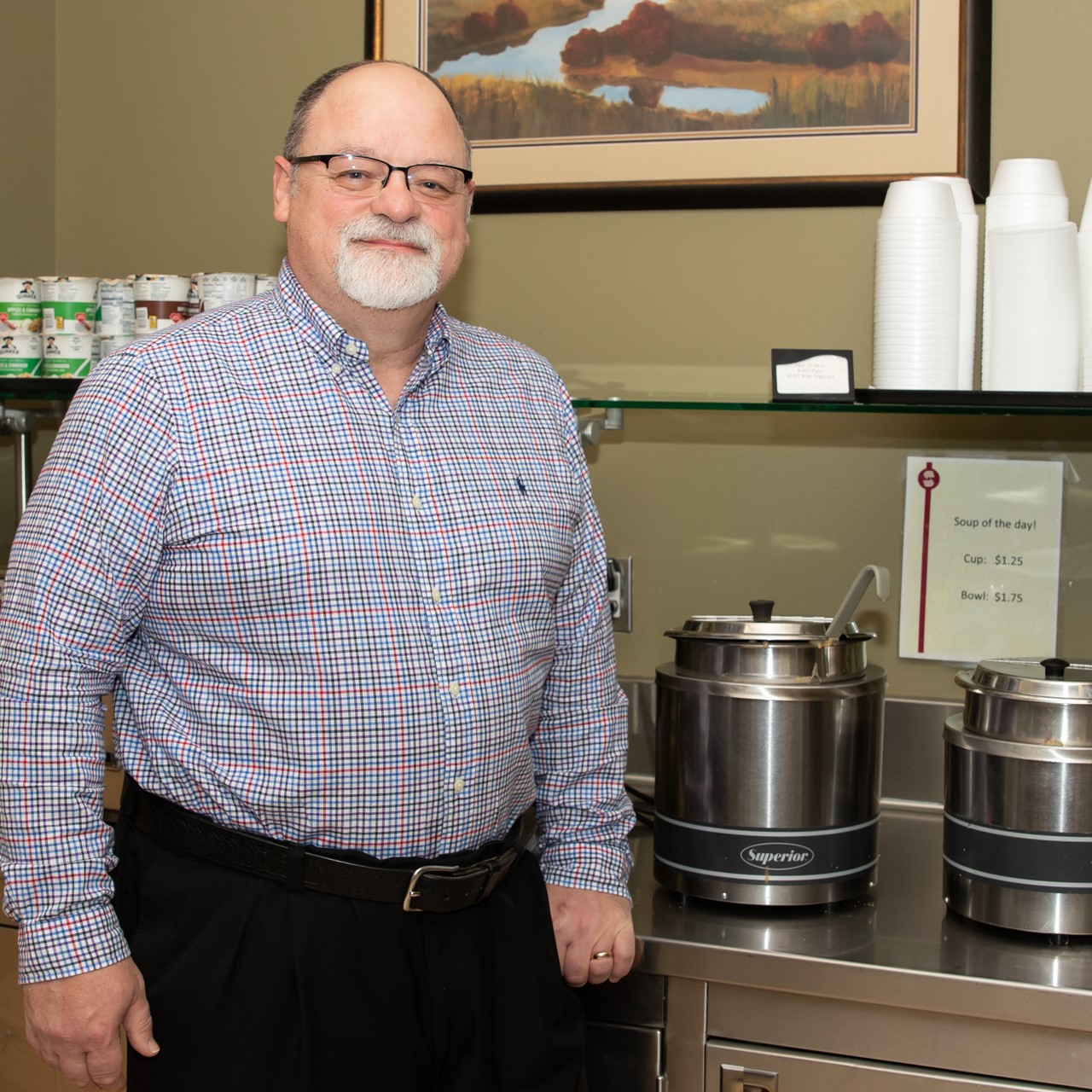 Four months into the position, Richard was rounding with hospital patients on July fourth and came across a patient who was not interested in eating. He asked the patient what it would take to get him to eat. The patient replied that he would like a T-bone steak with sautéed mushrooms and onions. "In this case, I was able to accommodate his wishes. I drove to the local grocery store, bought a steak and prepared it for the patient. When I delivered his meal, the expression on his face was priceless!"

Richard empowers his staff to do the same by encouraging them to take pride in their work and providing personalized care. "I remind them to treat everyone as if it were their mom or dad. It's about expressing empathy and incorporating their personality into the work that they do." 

It is not uncommon for staff to make a milkshake or smoothie with fresh fruit and vegetables for a patient in the hospital. In addition, Richard will do special meals for the residents at Extended Care including "eggs to order" for breakfast or a corn roast on the barbecue grill in the summertime.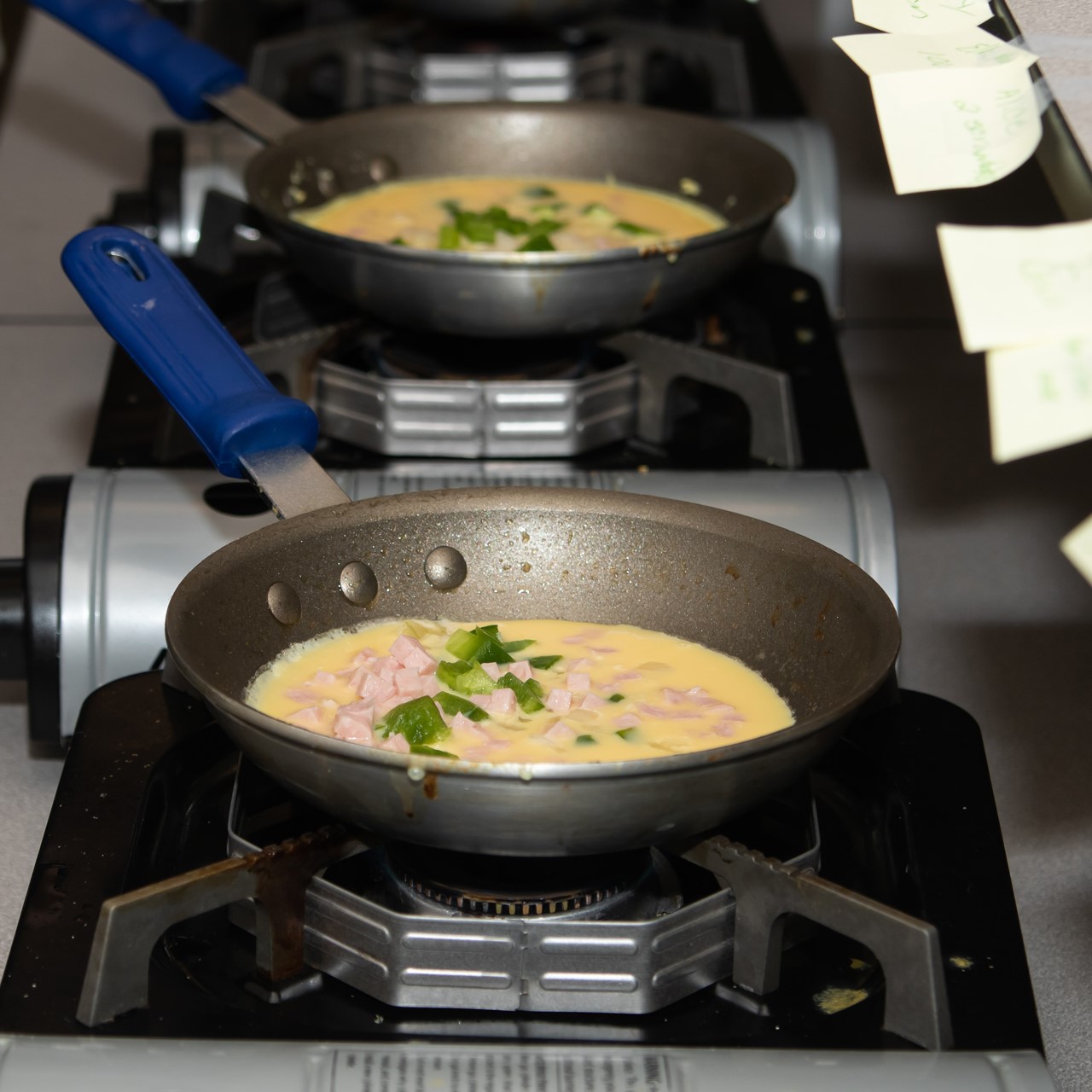 "Richard has wrapped his arms around the needs of residents living 24/7 at a nursing home. He knows every resident by name and could tell you what that residents' food dislikes and likes are without referencing notes," stated Marlys Anvik, Senior Executive – Extended Care. "He even takes the time to gather feedback from them and takes the initiative to implement food item suggestions that are not already on the menu. Richard and his Team have made Extended Care a unique place in the nursing home industry."

Other activities at the Sunrise Café (hospital cafeteria) include guest chefs to add variety to the standard menu. Ken Wu from the FuHao restaurant in Sidney is on-site once a month over the lunch hour preparing sushi for the patrons. Other guest chefs have done popular entrees such as a crepe bar or specialty hot dishes.    

"We are open to trying new things for our patients, residents, employees and guests," reiterated Richard. "If we can bring a part of home to the patient or resident by offering food that they enjoy, that is very gratifying."
"Richard and his team are vital to the patient experience and through Richard's leadership continue to provide excellent service to our patients, residents, employees and patrons," commented Jennifer Mercer, Senior Executive – Patient Experience.
As a director, he holds true to the organizational values including integrity, compassion, accountability, respect and excellence, by role modeling the I CARE philosophy. "I believe in holding people accountable in a caring way and encouraging employees to bring their best selves to work. I'm tough but fair." 
Under his direction, the food service department has reduced employee turnover from 50% to 21% on an annual basis. Furthermore, 2019 results from the Employee Engagement survey indicate a high engagement among his staff, scoring a 4.41 on a 5-point scale. This can be attributed to several employee engagement efforts, improved communication and setting expectations for employees. 

"I am proud of my work family and blessed to have the opportunity to serve this community," commented Richard.

Sidney Health Center's food service department proudly services the hospital inpatients, Extended Care residents, and Meals on Wheels program. In addition, they cater meetings and events on campus and run the retail café on a daily basis. 

To sum it up, the Sunrise Café at Sidney Health Center is more than a hospital cafeteria. It is a gathering place for many local coffee groups and patrons as well as a welcome retreat for employees to eat and refuel in the company of their co-workers, families and friends.