Extended Care and The Lodge Visitation Restrictions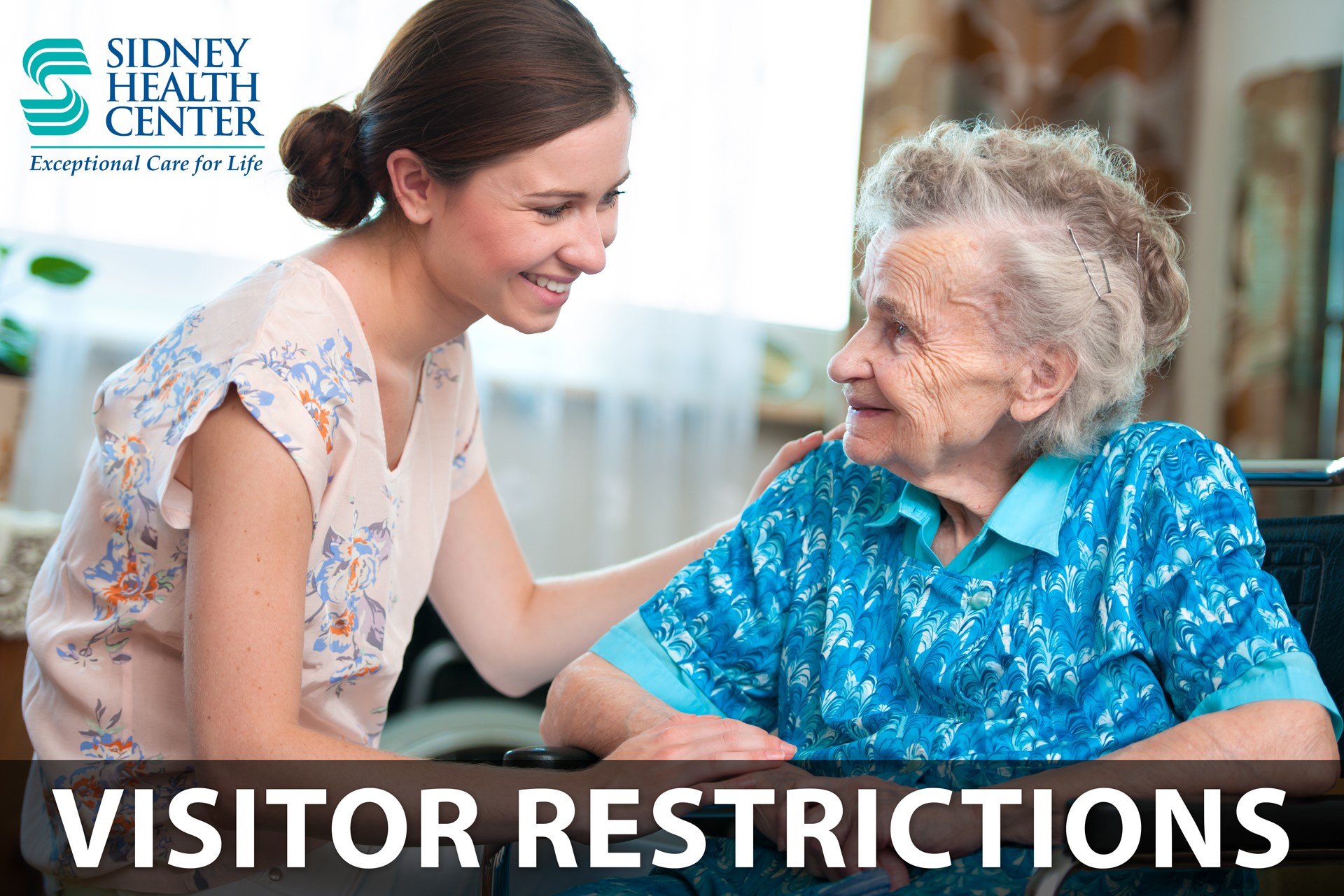 With the recent events developing across the nation concerning the spread of COVID-19 (the new coronavirus), Sidney Health Center is taking precautions to ensure our patients, residents and staff are in a safe and healthy environment. 
At this time, we do not have any cases of COVID-19 in our community. The Centers for Disease Control and Prevention (CDC) recommend a variety of steps that we are implementing to help reduce the potential for the virus to enter our long-term care facilities including Extended Care and The Lodge.  
As a necessary precaution, we are restricting visitor access at Extended Care and The Lodge, this includes family members, friends and clergy. We are posting signs on our entryway doors to notify visitors of this policy and actively screening individuals, including staff, who need to go to Extended Care or The Lodge. 
Extended Care and The Lodge staff are notifying family members regarding the visitation policy, effective March 13, 2020. In addition, efforts to connect families with their loved ones through various communication methods are in place including telephone, email, text, video chat or social media. 
Sidney Health Center continues to work closely with the Richland County Health Department and the state officials to stay up to date on the latest CDC recommendations and guidelines as they may continue to change. 
Thank you for your understanding and doing your part to keep our elderly safe and healthy.