October marks the one-year anniversary for Sidney Health Center's Care Flight Service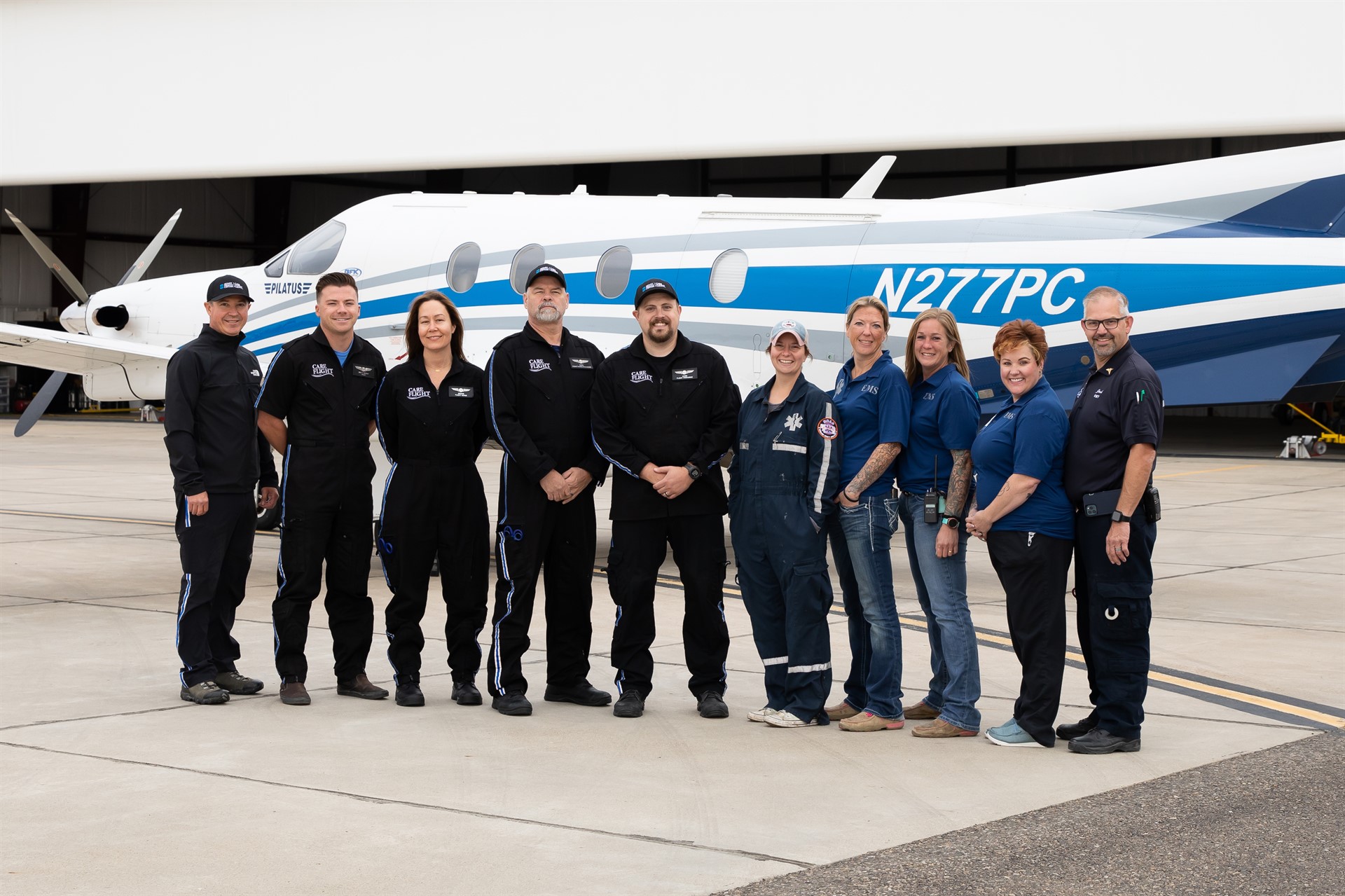 With more than 300 lives directly impacted, Sidney Health Center's Care Flight has proved to be an essential service for the MonDak region. October 2022 marked the one-year anniversary of the air ambulance service that is locally owned and operated through a joint venture between Sidney Health Center and fAIRMED, a critical care air transport company based out of Grand Forks, ND. 

In its first year of operation, Sidney Health Center Care Flight transported 194 patients from Sidney Health Center and an additional 118 patients from area facilities to regional healthcare facilities in the upper Midwest for a higher level of care. The three-person crew consisting of a flight paramedic, flight nurse and pilot in command transported patients of all ages to various destinations in Montana, North Dakota, Colorado, Minnesota, South Dakota, Utah and Washington.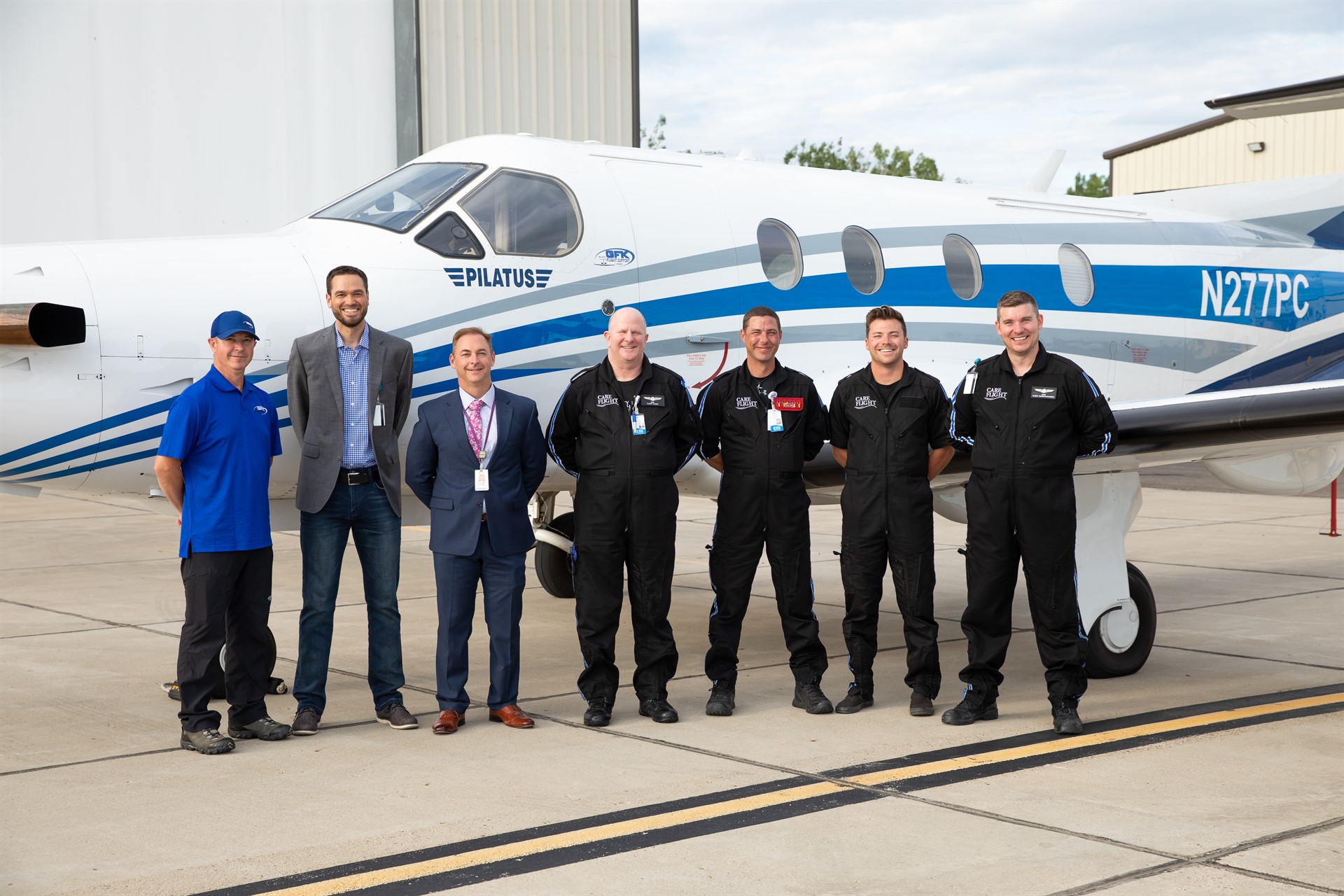 "As I reflect back on the first year of the Care Flight program, there is nothing but pride that comes to my mind. Pride in our highly skilled clinicians and aviators as well as the collaborative efforts between Sidney Health Center, Richland County Ambulance Service, and the many other EMS and healthcare agencies in this region," stated Jacob Keller, Program Manager. "And most notably, I have an overwhelming pride for the tremendous support that we have felt from this community."

From the start, the joint venture has felt the support from the community. Donations in the amounts of $1.9 million from the Foundation for Community Care and an additional $1 million donation from the Richland County Oil Severance Fund took the financial pressure off Sidney Health Center to move forward with fAIRMED and offer the 24/7 air ambulance service at reasonable in-market rates. 

"It's been an incredible year for the air ambulance service," noted Jennifer Doty, Sidney Health Center CEO. "We have been able to provide high quality, medical air transportation service for almost 200 of our own patients in addition to 100 plus patients from 30 area hospitals in Montana and North Dakota."  

Averaging 25 flights per month, patients are flown out for various critical medical conditions including heart, stroke, trauma and pediatric needs. The aircraft, which travels at a rapid rate of speed, has a large cabin space for medical staff to provide the required care with additional seating to accommodate a loved one during transportation. Regional destinations in the first year included Billings, Bismarck, Denver, Minneapolis, Rochester, Rapid City, Spokane, and Salt Lake City to name a few. 

"We are grateful for the continued opportunity to serve this region and look forward to the second year of operations," noted Keller. 

As indicated, Sidney Health Center's Care Flight team is composed of critical care nurses and paramedics who are available 24/7 to provide the fixed wing transportation of community members requiring specialized care that cannot be rendered to them locally.  Staff are trained and required to maintain certifications in adult, pediatric, trauma, neonatal, and other critical care areas.  To learn more about this service, visit sidneyhealth.org.
Links