Local ambulance and emergency services making upgrades to equipment and building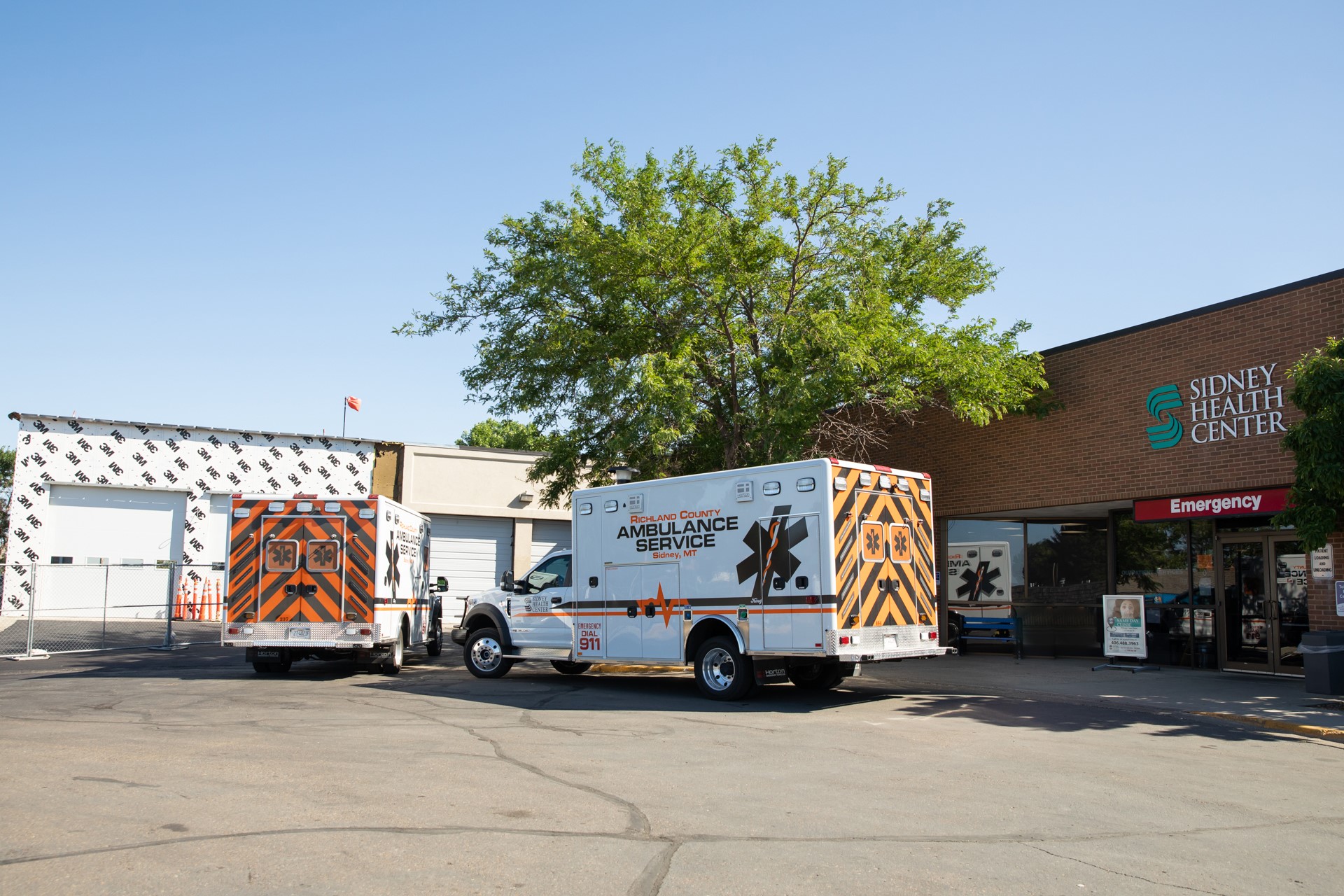 In March 2022, Sidney Health Center broke ground on a $4.8 million renovation to its emergency department with the expansion of a new ambulance garage. The entire project includes four phases with an anticipated completion between Fall 2023 and Spring 2024.  
The Emergency Department (ED) renovation is designed to enhance the patient experience for those requiring emergent medical treatment with privacy, safety and quality of care at the forefront. As mentioned, the first phase includes expanding the existing garage to a three-stall garage. The first stall will serve as a patient drop-off point for incoming ambulances regardless of where they are traveling from. In addition, the interior construction of Phase One includes: 
Relocating of the Respiratory Therapy department into a new area off the backend of the ED.
Adding two new Emergency Room (ER) treatment bays including one trauma unit and one basic treatment unit.    
Completing a portion of the new nurses' station.
As progress continues, Phase One is on pace to be completed by Fall 2022. 
In addition to the building improvements, the Richland County Ambulance Service recently purchased three new rigs for Sidney and Fairview with designated funds in the amount of $715,000 from the county. The last time, the county upgraded the local ambulances was in 2016. With the purchase of these three rigs, the Sidney ambulance service was able to rotate their used rigs to Savage and Lambert respectively.
"We are fortunate and excited to be able to purchase these ambulances for our emergency services," stated Duane Mitchell, Richland County Commissioner. "The total investment was close to $715,000.  Approximately $580,000 of the purchase came from taxpayers through an ambulance voted levy. Additional funds from the Richland County Oil Severance Fund covered the remaining balance."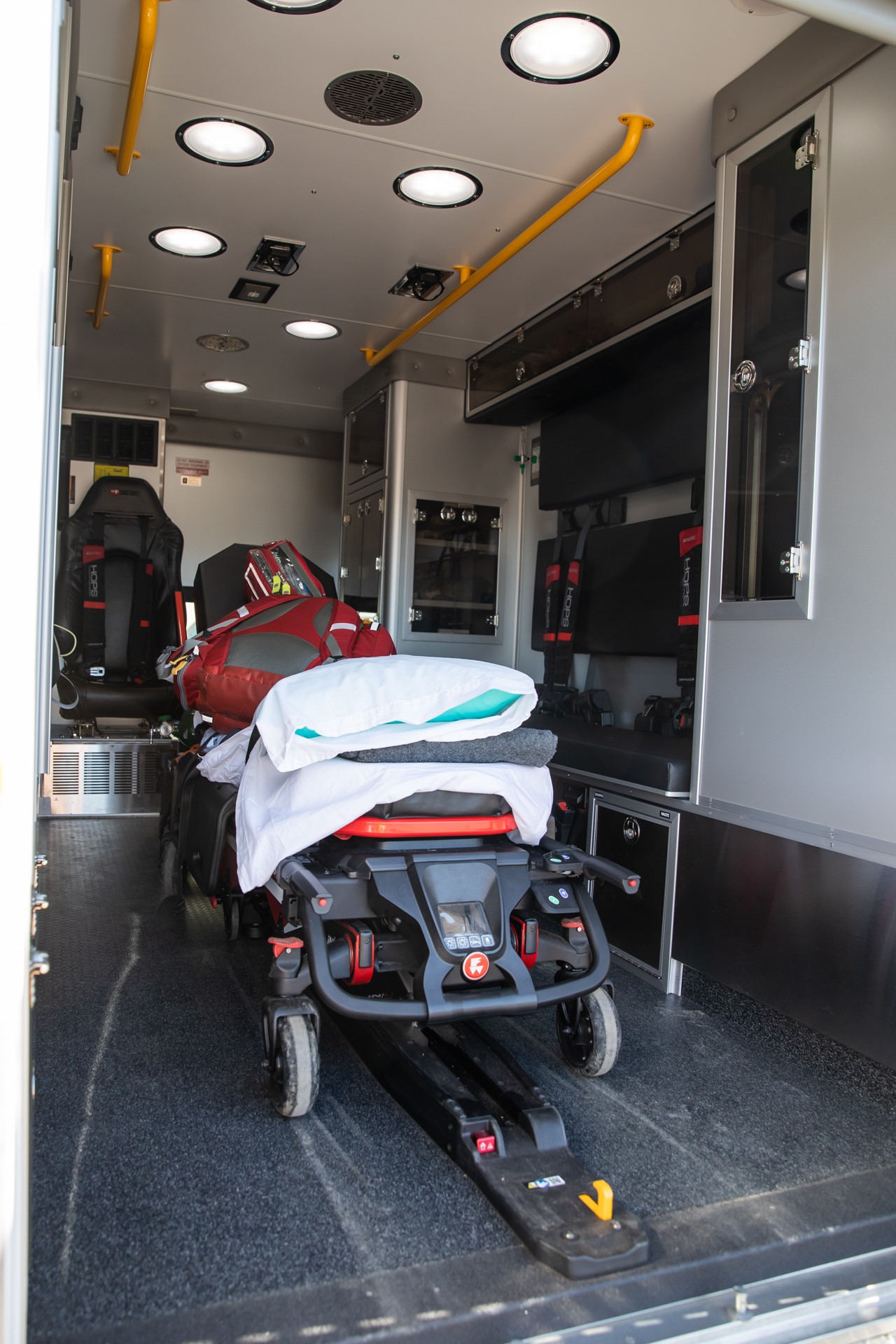 "We are so excited to be able upgrade the ambulance rigs throughout the county and very appreciative of the dedicated funding to keep our equipment up-to-date and in good running order," stated Danielle McGahan, co-director of the Richland County Ambulance Service. 
The Richland County Ambulance Service is an integral part of Sidney Health Center's emergency services. Nationally Registered Emergency Medical Technicians (EMTs) provide services throughout Richland County with ambulances in Fairview, Lambert, Savage and Sidney. The service is county-owned with operations administrated by Sidney Health Center. 
Additionally, the Emergency Department is staffed 24/7 by personnel who are trained in emergency care including a team of board-certified physicians, nurses, and hospital personnel. The emergency department serves a critical role in the community, taking care of major and minor illnesses and injuries. 
In Fiscal Year 2022, the ambulance service reported 1,096 runs county wide and the emergency department had more than 6,000 visits. Of those ambulance runs from July 2021 through June 2022, 917 were based out of Sidney, 113 from Fairview, 65 from Savage and one from Lambert. 
Next steps for Sidney Health Center's Emergency Department construction project include the remodel of the waiting area, a designated triage room, three additional treatment rooms and supply storage areas. 
Links