Jessica Jeffries, PA-C joins Dr. Karanjai's practice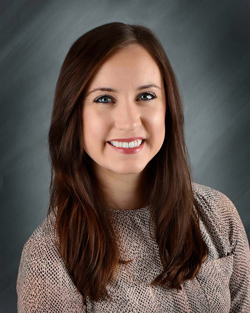 Sidney Health Center is pleased to announce a second physician assistant has joined Dr. Karanjai's practice. Jessica Jeffries started working with Dr. Karanjai and Bert Lepel, PA-C in September 2016.
Jeffries graduated from Shorter University in Rome, GA with a Bachelor of Arts in Business Administration in 2007. After working in the medical setting, she returned to college and graduated in March 2016 with a Master of Science in Physician Assistant Studies at South University in Savannah, GA.
As a physician assistant, Jeffries works under the supervision of Dr. Karanjai and assists with patient care. Dr. Karanjai's internal medicine practice sees adults 18 and older. Services offered include wellness checkups, diagnosis and treatment of illnesses and injuries as well as monitoring and treatment of chronic conditions such as high blood pressure, diabetes and asthma. 
To schedule an appointment at Dr. Karanjai's office, please call 406-488-2560 at the Sidney Health Center Clinic.