Female OB/GYN to Join Medical Staff at Sidney Health Center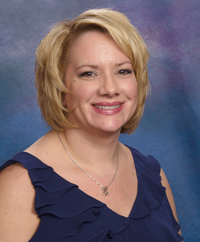 Sidney Health Center is pleased to announce the addition of Shari Twigg, M.D. to the medical staff. Dr. Twigg is a surgical specialist in obstetrics and gynecology and will be joining Dr. Schaffer's practice in August 2011.
Rick Haraldson, Sidney Health Center CEO stated, "We are thrilled to round out our women's health services with the addition of Dr. Twigg. She will be a nice addition to our medical staff and we look forward to welcoming Dr. Twigg and her family to the community."
As an OB/GYN, Dr. Twigg will provide essential obstetrical services including preconception counseling, genetic screening and diagnosis, and complete pregnancy, delivery and follow-up care. Gynecologic services will include comprehensive health education, annual exams and screenings, and treatment of female infertility. Dr. Twigg has extensive surgical training including robotic-assisted laparoscopy.
Dr. Twigg received her medical degree from West Virginia University School of Medicine, Morgantown, WV in 2007. She recently finished up her residency in obstetrics and gynecology at Akron General Medical Center in Akron, OH.
Dr. Twigg, her husband, Eric and their two children will be moving to Sidney in July. She is very excited about beginning her practice in rural Montana and serving area women. Outside of work, Dr. Twigg enjoys gourmet cooking, playing piano, reading and spending time with her family.
To schedule an appointment with Dr. Twigg in August, please call the Sidney Health Center Clinic at (406) 488-2510 or Dr. Schaffer and Twigg's office at (406) 488-2577.