Nursing Student Shares Love of Crochet
February 9, 2023 by Sidney Health Center Marketing
For years volunteers have generously donated their time and talents to the patients and staff at Sidney Health Center. In the Labor and Delivery unit, volunteers have donated knit hats, clothes, blankets and more. Many families who have their baby at Sidney Health Center have been treated to an extra special gift thanks to Malisa Reed.
About 10 years ago, Malisa was running a side crochet business called The Boston Bean Collection, named after her son Boston, where she sold hats, stuffed animals and more. Malisa sold the adorable collection of hats through social media and at craft shows.
"I was making more than I needed to make and decided to do something nice with them," stated Malisa. Luckily, Malisa chose to reach out to Sidney Health Center. She contacted the OB department and inquired about donating her newborn hats. To her delight, the maternity ward was pleased to accept the gifts for their newborn families.
"At first, it started off with a few hats here and there and then I tried to keep up with all the babies that they were expecting. I absolutely loved crocheting them and coming up with new designs for the babies," explained Malisa.
The donated hats include a variety of cute styles from animals to holidays to button style and more. "Our patients love receiving the hats," shared Nursery Unit Chair Jennifer Reid, RN. "It makes them feel special to receive such a heartfelt gift."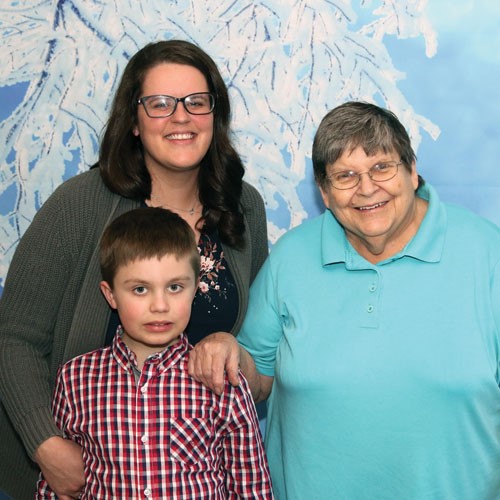 Malisa's love of crochet came from her grandmother, Nancy Christmann, who crocheted Afghans for her granddaughters. "She always had a project going and had her yarn out. I spent a lot of time at her house when I was younger and decided to try to crochet," Malisa shared. "She taught some of us how to make a chain, and we would sit and crochet these long chains forever. Finally, she taught me how to move up to the next row and the love for it never went away."

The gifts and lessons have become family heirlooms. "My grandmother was able to crochet my son a baby Afghan and it is something I treasure. Unfortunately, her dementia started getting bad and she struggled to crochet like she used to. I am so happy I can keep her talent going. She was always a big fan of the hats I made."
Currently, Malisa is working toward becoming a registered nurse. In 2009, she started as a Certified Nurse Assistant at Extended Care working for a couple years before taking time to focus on her son after he was born. When Boston started school, Malisa felt the calling of healthcare once again. She worked at Extended Care, with Personal Assistance and now as a UAP (unlicensed assistive person) on the Med/Surg unit while she finishes nursing school.
Malisa is enrolled in the Miles Community College ASN program and is expected to graduate in May 2023. "As a wife and parent, it was important for me to stay close to home while finishing my schooling," stated Malisa. "All my lectures are through zoom, and I am able to perform my clinicals at Sidney Health Center."
Once Malisa passes her nursing board, she plans to continue working in her new role as a registered nurse on the Med/Surg unit. As no surprise, she has also expressed an interest in being cross-trained in the Labor and Delivery area.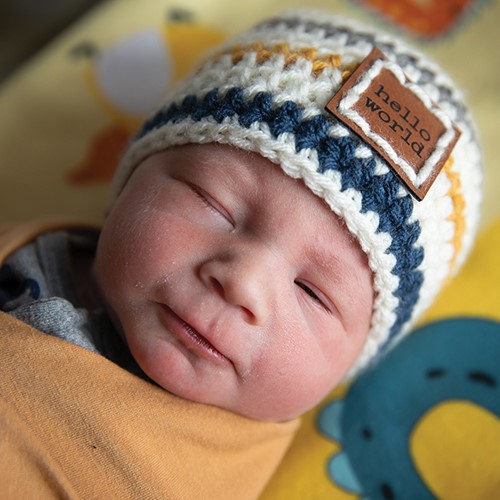 "When I did my clinical in Labor and Delivery, a couple of the babies were wearing the hats I made. To see that truly warmed my heart," shared Malisa. "I also love when someone shares a photo of their baby in one of the hats I made and donated. That has always been a wonderful feeling to see how happy the parent is and how cute the baby is in the hat."
Sidney Health Center is fortunate to have Malisa as a part of our nursing care team. Her continuous generosity is a blessing to those we serve and true testament of providing "Exceptional Care for Life."
Links