Welcome Back Dr. Jerome Kessler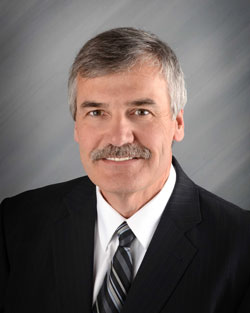 Sidney Health Center is pleased to welcome back Jerome Kessler, M.D. to the medical staff. Dr. Kessler is now seeing clinic patients.
Dr. Kessler is Board Certified in both Internal Medicine and Family Medicine. He received his M.D. from the University of Minnesota and then did his internship and residencies in Fargo, North Dakota. He has 25 years experience in clinical medicine. He is also certified in Advanced Cardiac and Advanced Trauma Life Support.
Dr. Kessler provides primary care services to people of all ages, both acute and chronic problems, and is especially interested in helping people with ongoing health problems. He and his wife, Shelley, have lived in Sidney since 1986. To make an appointment with Dr. Kessler, call his office at 488-2550.