Sidney Health Center welcomes Dr. Schaffer, OB/GYN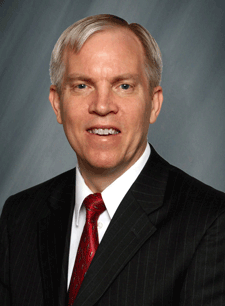 Sidney Health Center is pleased to announce the successful recruit of Jeffrey Schaffer, M.D., F.A.C.O.G. Dr. Schaffer will join the medical staff in October 2010 as a surgical specialist in obstetrics and gynecology.
As a Board Certified OB/GYN, Dr. Schaffer will provide the essential obstetrical services including preconception counseling, complete pregnancy guidance, delivery and follow-up care. Gynecologic services will include comprehensive health education, annual exams and screenings, and treatment of female infertility.
Rick Haraldson, Sidney Health Center CEO stated, "We're excited to welcome Dr. Schaffer and his family to the area. His years of experience and compassionate care will be a wonderful addition to our women's health services."
Dr. Schaffer received his medical degree from the Wayne State University School of Medicine in Detroit and completed residency at Providence Hospital in Southfield, Michigan. In addition, he completed some residency training in Psychiatry at Michigan State University.
Dr. Schaffer joins the medical staff with 20 years of experience as an OB/GYN practicing medicine in the mid-west. He enjoys getting to know his patients by addressing their concerns and providing quality care through the stages of a woman's life.
He and his wife Jan have four children, Amy, Thomas, Joseph and Abigail, and are looking forward to raising their family in Eastern Montana. His interests include family activities, basketball, jogging, music, sports and movies.
Dr. Schaffer's office will be located in the Sidney Health Center Clinic, Suite # 102. To schedule an appointment with Dr. Schaffer, please call his office at 488-2577.