Sidney Health Center successfully recruits additional family medicine physician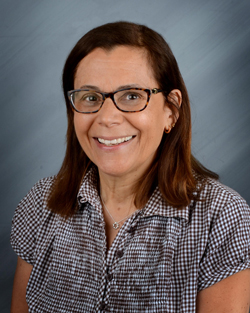 Sidney Health Center is pleased to announce the successful recruit of Lisa Rosa-Ré, M.D. Dr. Rosa-Ré joins the medical staff as a Family Medicine physician. 
Dr. Rosa-Ré, who is American Board Certified in Family Medicine, provides a wide range of primary care services to people of all ages. Her scope of practice includes diagnosing and treating illnesses, managing chronic conditions such as high blood pressure, diabetes and asthma as well as providing preventive care such as routine checkups, health-risk assessments and screening tests for men, women and children. 
Dr. Rosa-Ré has 30 years of experience in the medical field working as a family physician in the state of Georgia. The last ten years she has incorporated integrative medicine into her scope of practice. Integrative medicine emphasizes the integration of complementary and alternative medicine approaches with conventional medicine. 
Dr. Rosa-Ré graduated with a Bachelor of Science in Mathematics from the University of Western Australia in Perth, Australia. She went onto become a Doctor of Medicine and Surgery at the University of Seville in Seville, Spain and then completed her residency in Family Practice at Saint Mary Hospital in Hoboken, NJ as well as completing a Fellowship in Family Medicine at Bronx-Lebanon Albert Einstein College of New York, NY. 
Dr. Rose-Ré is fluent in English and Spanish. To schedule an appointment with Dr. Rosa-Ré, please call her office at 406-488-2231 at the Sidney Health Center Clinic, Suite #110.