Sidney Health Center continues offering health screens at a reduced rate for Birthday Club Members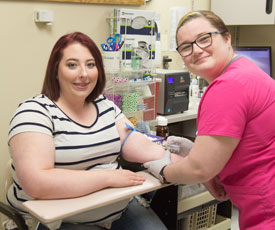 For several years, Sidney Health Center has offered a Birthday Month Health Screen to individuals 18 years and older that are registered as a Birthday Club Member. The Annual Health Screen includes a chemistry panel that evaluates kidney and liver function, blood sugar and electrolytes, a blood count which identifies anemia or infection as well as a lipid (cholesterol) panel. 
Birthday Club Members receive a reminder card/certificate in the mail to have their blood screened at a reduced rate during their birthday month. Participants then follow the simple instructions on the card to take advantage of the cost-effective Birthday Month Health Screen.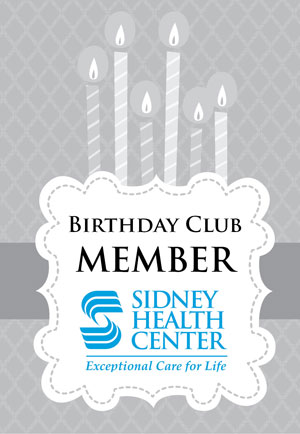 During their birthday month, members take the postcard certificate to the admissions desk at Sidney Health Center, fill out the necessary paperwork, and are directed to the lab to have their blood drawn. Payment in full is required upon completion of paperwork and no insurance is filed for this community benefit service. 
The results of the tests and a general explanation sheet are mailed to participants following the blood draw as well as delivered through My Chart. It is the responsibility of the patient to review the results with their provider. Follow-up testing should be based on personal and family history and by recommendation of their personal primary care provider. 
Patients are encouraged to get a baseline blood test screening done by age 20 to identify early risk factors. The Prostate Cancer Screening for males is not generally recommended until about age 50. The Birthday Month Blood Screen offers a cost effective option to help identify whether individuals may be at risk for disease or health complications. 
The health screen, which is valued over $500, costs members $45 at the time of service. For additional $40, men can have their prostate screened for cancer, a savings of nearly $70. 
To take advantage of this opportunity and play an active role in your long-term health, stop by the admissions area to sign up for your birthday month or fill out the form online.