Sidney Health Center receives Quality Improvement Award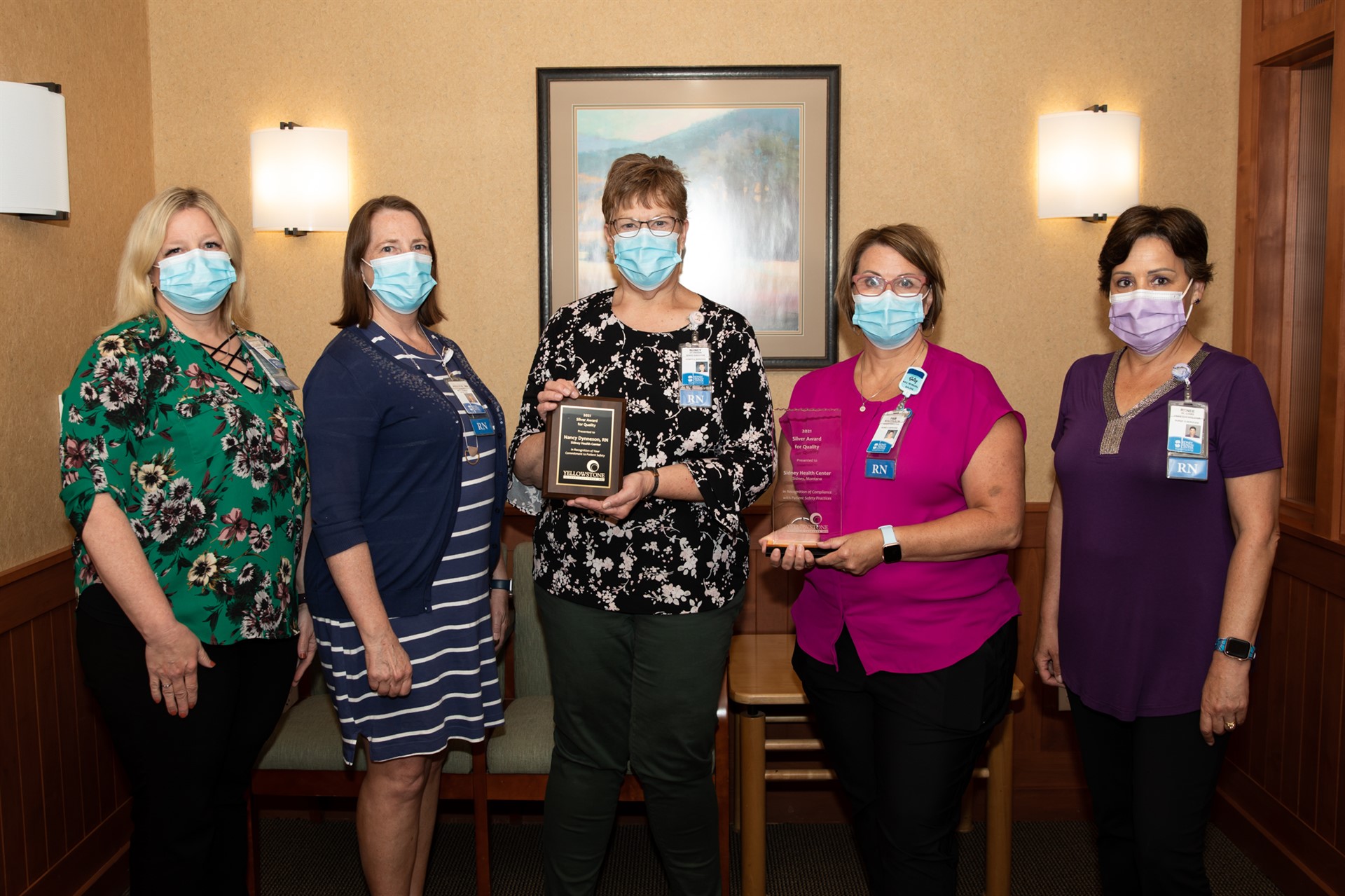 Yellowstone Insurance Exchange, RRG is pleased to announce that Sidney Health Center earned the Quality Improvement Award. The award was presented to the hospital at the Yellowstone Annual Meeting & Risk Management Conference held in June at the Coeur d'Alene Resort in Idaho. 
The Quality Improvement Award is given only to a few select hospitals who have demonstrated consistent commitment to continuous improvement as it relates to patient safety and risk management. The medical professionals and staff at Sidney Health Center are to be commended for continuing to build upon their success with strong patient safety and forward-leaning risk management efforts. 
This award recognized the efforts of implementing an Outpatient IV Antibody Therapy Clinic as an effective treatment of the COVID-19 Delta Variant. Several nurse leaders were instrumental in running this outpatient clinic in the surgery waiting room area during the surge of cases last winter. From July 2021 to January 2022, Sidney Health Center administered 174 doses of Regen-COV.
Pam McGlothlin, Senior Executive of Nursing Services, was instrumental in securing an area to administer the outpatient treatments including the planning and implementation of the clinic in a timely manner. The infusions were helpful in reducing hospitalizations during the height of COVID-19 cases last winter.  
Yellowstone Insurance Exchange, RRG is a provider of sophisticated insurance and risk management services to healthcare organizations located in Idaho, New Mexico, Montana and Wyoming. The company is owned by member hospitals committed to strong patient safety efforts and the delivery of exceptional care.