Sidney Health Center pharmacies embrace mobile technology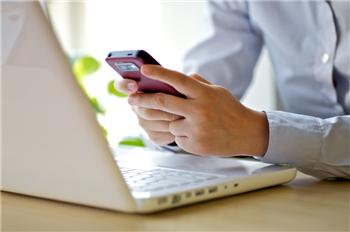 Pharmacists and the staff at Sidney Health Center are taking National Pharmacy Week, October 21-27, to roll out a new mobile and digital service through the Clinic Pharmacy and MonDak Pharmacy.
Prescription email and/or text messaging services are now available to those interested in simplifying the process of refilling their medications. By signing up, customers can choose to be notified when a medication is ready to be picked up and/or receive prescription refill reminders. To take advantage of this service, customers are encouraged to visit with a pharmacy representative and fill out a short form.
In addition, Sidney Health Center utilizes an online service known as RefillRx, where customers can view and request refills at the RefillRx website or through a free smart phone mobile app. Customers can take advantage of this convenient service by going to the RefillRx website, visiting the app store on their smart phone, or getting instructions from one of the pharmacy representatives.
Both services are available as a convenience for customers and intended to avoid waiting in line when customers stop by the Clinic Pharmacy (Sidney) or the MonDak Pharmacy (Fairview) to refill their medications. Of course, customers can still call the automated lines at (406) 488-6563 in Sidney or (406) 742-5222 in Fairview to order prescription refills.
For those who have questions about their medications, Sidney Health Center's pharmacists are readily available at the Clinic Pharmacy and MonDak Pharmacy to address any concerns. Pharmacists are experts on the thousands of medications available today, how each one works in the body, and ways to use each one safely and effectively.