Light the Night set to honor of area cancer patients and bring awareness of cancer support services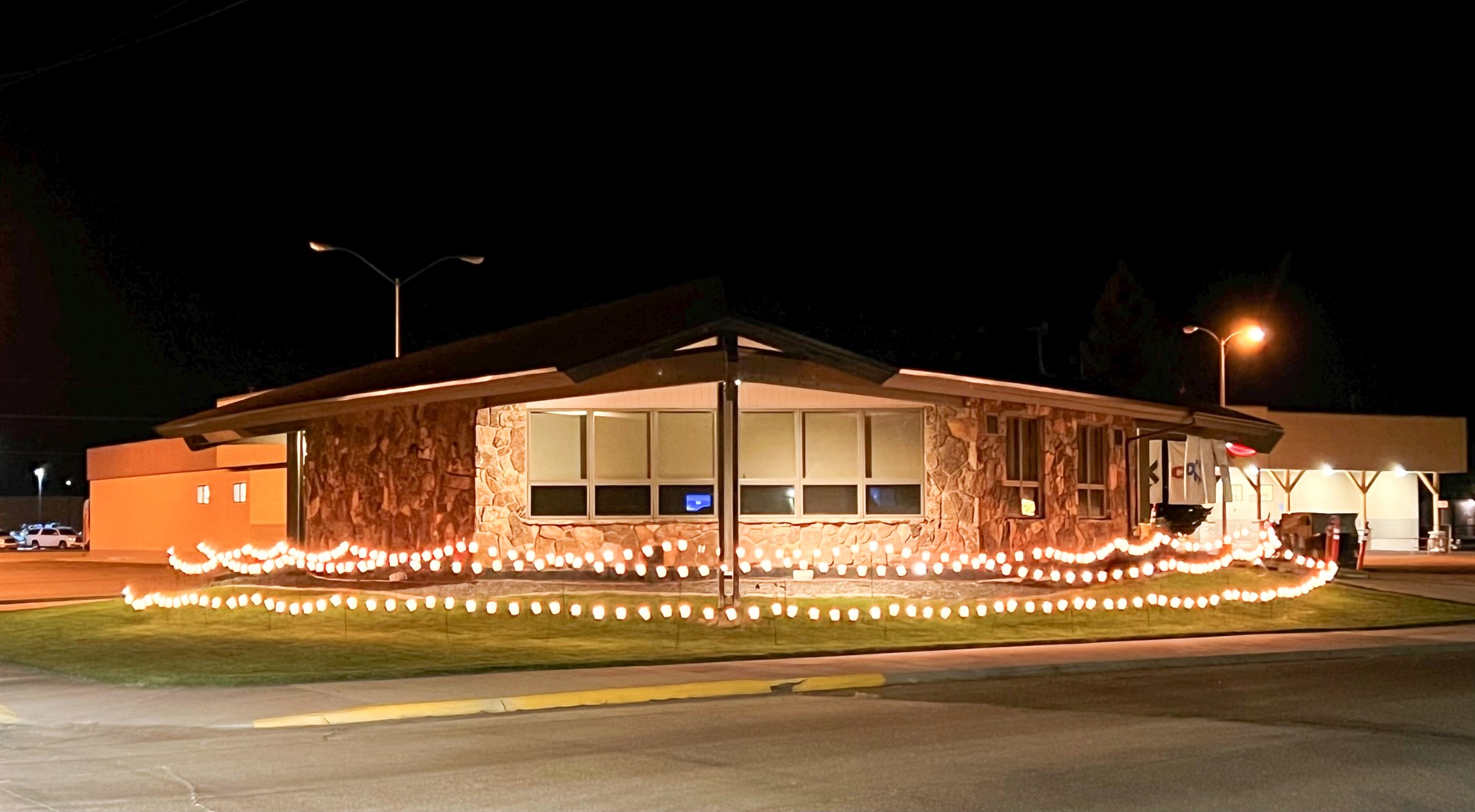 Sidney Health Center Cancer Care and the Foundation for Community Care are coordinating the annual Light the Night event, set to take place Thursday, September 14 at the Foundation for Community Care in Sidney. Light the Night raises money to honor cancer survivors as well as loved ones who have been lost, and helps ensure the continuance of quality cancer treatment in Richland County.

The public is invited to stop by the Foundation for Community Care, located at 221 Second Street Northwest in Sidney, from 5:00 to 8:00 PM. There will be a luminary display honoring those affected by cancer as well as information regarding local and state resources for those going through cancer.

New to the event this year, Becky Franks, CEO of Cancer Support Community Montana will be onsite to share information about the programs that are available when a person is diagnosed with cancer or has a loved one diagnosed with cancer.

Cancer survivors, caregivers and community members are invited to attend one of two short presentations at 5:30 PM and 7:00 PM during Light the Night. Attendees will learn about the dozens of programs and services that are available to improve quality of life and find hope and healing during a cancer experience. All the featured programs through Cancer Support Community Montana are offered free of charge. 

Each year, the Foundation for Community Care sells individual lanterns in memory or honor of loved ones who have battled cancer. These lantern lights will be on display the evening of September 14 around the Foundation's building, illuminating the night with purpose and passion for those affected by cancer. Individuals can also buy garden solar lights to display in their own yards in honor of their loved ones. The luminary and garden solar lights are on sale now for $10 each at the Foundation's website or through the office. 

In addition, the Smokehouse from Reynolds Market will be onsite offering take-and-go meals from 5:00 – 7:00 PM. The meal includes a bacon/cheddar brats, mac and cheese with brisket, chips and bottled water for $10 per serving. 

All proceeds from this event will benefit Sidney Health Center's Cancer Care through the Foundation for Community Care. Sidney Health Center Cancer Care provides the latest and most up-to-date medical equipment and programs to patients seeking cancer treatment in the MonDak region. In fiscal year 2023, there were more than 3,400 medical oncology visits and more than 3,600 radiation therapy visits at Sidney Health Center. 

Sidney Health Center Cancer Care services include chemotherapy, IV therapy, medical oncology and radiation oncology with a cancer care team comprised of oncologists, specialists, nurses, pharmacists and therapists who take the time to understand and guide area cancer patients through their care plan. 

Several departments across the spectrum of care support the cancer care service including laboratory, radiology, respiratory therapy, rehabilitation services, inpatient care, emergency care, and surgical services. This coordinated effort allows area cancer patients to remain close to home surrounded by the ones they love through a very trying time. 

To do your part in supporting this vital service, give to the Foundation for Community Care. Your neighbors will thank you. Visit the Foundation online at foundationforcommunitycare.org or call their office at 406.488.2273.
Links