Handmade gifts brighten Extended Care residents Christmas Season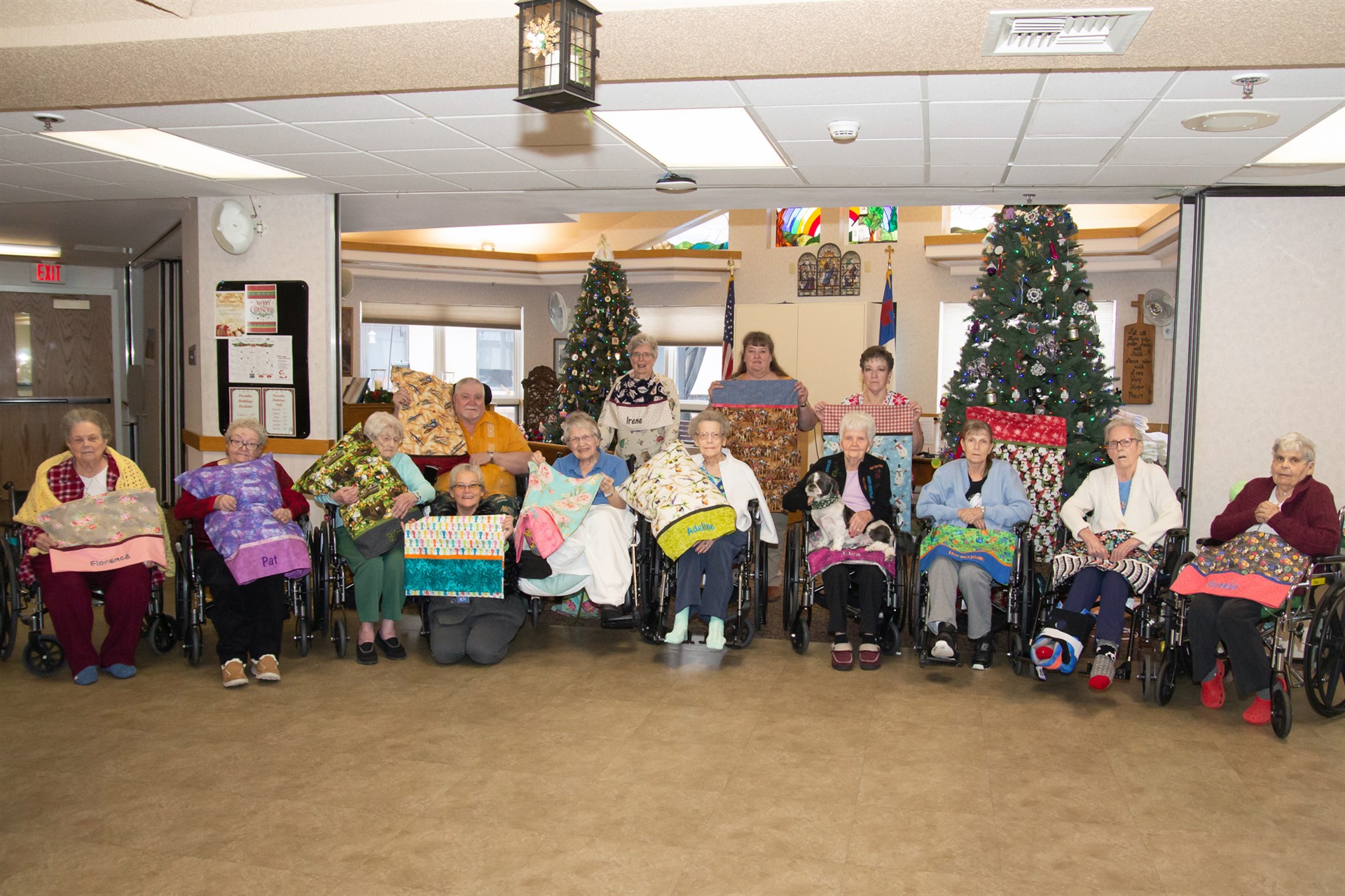 Each year the Sidney Health Center Extended Care staff looks for unique gifts to give to the residents at the annual Extended Care Family Christmas Party.  The Extended Care Engagement Director wanted to find a way to personalize the gifts and started brainstorming ideas.
"I was trying to think of something everyone uses and thought of personalized pillowcases." stated the Extended Care Engagement Director.  "I presented the idea to other managers and within 10 minutes Kelly Markle came back to me with the cost to make the pillowcases and additional ideas. She contacted Quilts & More and was able to get a discount so that we could purchase enough fabric and stay within our budget.  They were great to work with."
It was a group effort to shop, personalize and create the pillowcases.  "Kelly, Mary Fink and myself went to Quilts and More to pick out the fabric. We really wanted to select patterns that meant something to the residents.  Kelly especially did a fantastic job of knowing specific details about each resident and finding the perfect pattern.  She took so much pride in this project.  Her two passions were coming together; her love for sewing and her love for our residents.  You could see it in her as she picked out patterns for each resident."  
Marilyn Usselman, Dorothy Johnson and DeeAnn Johnson joined Kelly and Mary in making more than 50 pillowcases.  "Kelly gathered us all at the Quilts and More sewing room one Saturday and she showed us how to make the pillowcases. I think I made 3 to her 30,but it was a lot of fun."
Each pillowcase was embroidered with a resident's name in coordinating colors by Big Sky Embroidery.  Staff then presented the gifts to each of the residents at the Annual Extended Care Family Christmas Party.  All of the residents were ecstatic about the gift and touched by the personalization.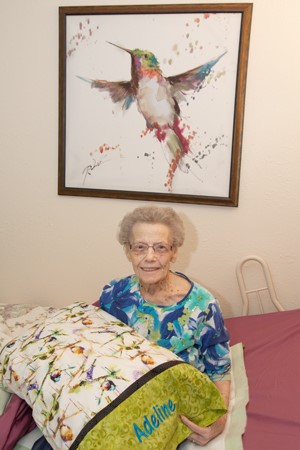 One resident, Adeline Dige, was so impressed by her pillowcase as it captured her love of birds and even matched a painting in her room.  She shared her excitement with her children and they went and bought her bedding to match the pillowcase.
"I'm so proud of our Extended Care staff and the way they care for our residents," stated Jennifer Doty, Sidney Health Center CEO.  "I was so impressed with the gift and touched by the joy they brought to each of the residents. They go above and beyond to make each resident feel at home and truly embody the ICARE philosophy."
"We loved seeing the excitement of the residents. Thank you to all of the staff and local businesses that helped to make this gift possible."


About Extended Care
Sidney Health Center Extended Care is a not-for-profit long-term care health agency providing various levels of skilled nursing care for elderly and physically disabled residents. The facility offers skilled nursing, intermediate care, respite and short stays, rehabilitation, adult day service, and specialized dementia care.  The staff looks upon each person as unique and constantly strives to meet the needs of the body, mind, and spirit.