First shipment of COVID-19 vaccines arrive in time for Christmas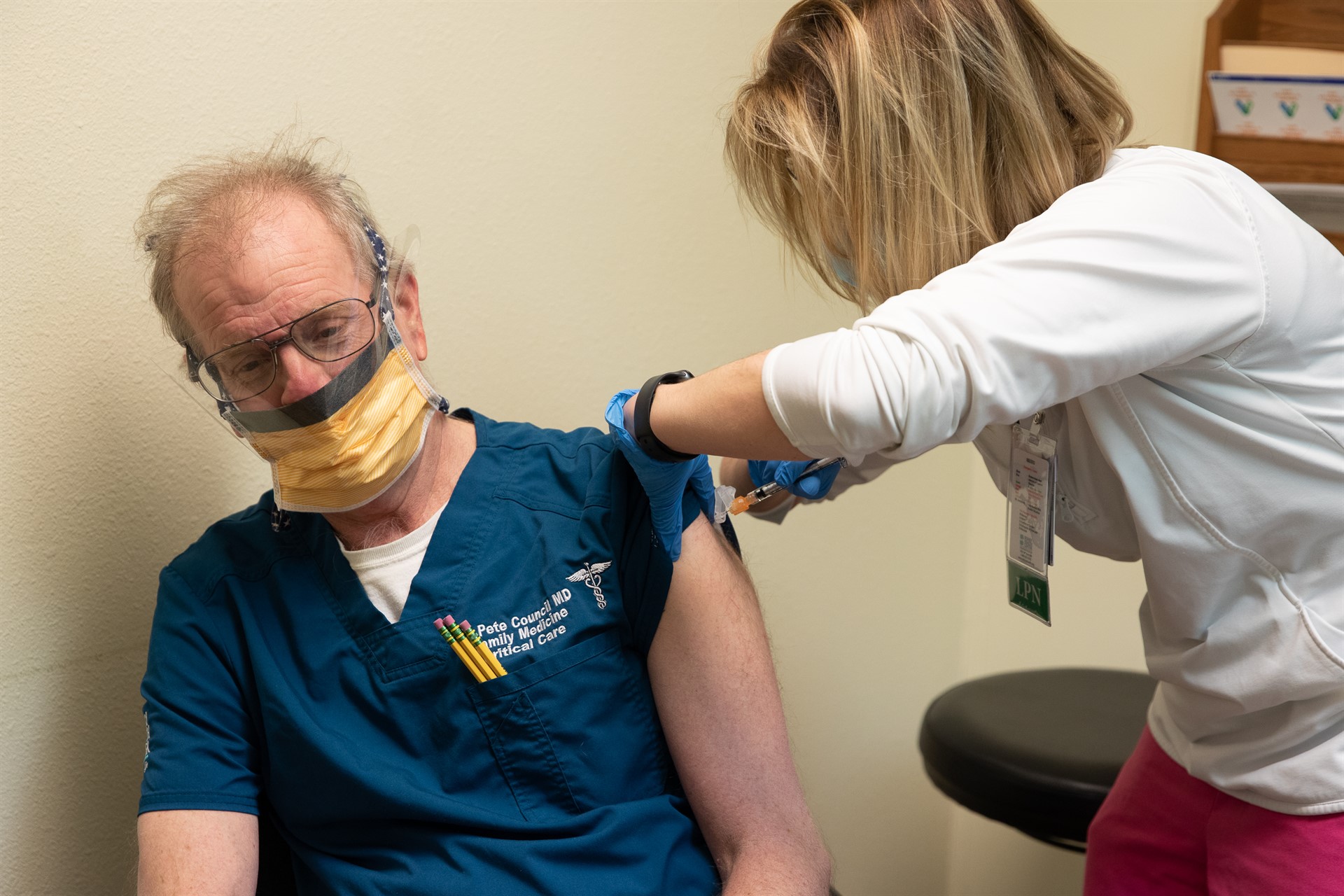 Sidney Health Center received its first shipment of the Moderna COVID-19 vaccine through the state of Montana's allocation for healthcare workers on Tuesday, December 22, 2020. 

Dr. O. Pete Council and Dr. Rajohn Karanjai were the first two individuals to receive the revolutionary vaccine at Sidney Health Center. They received the Moderna vaccine, the second of two vaccines recently approved by the FDA. These vaccines use a new technology where viral infection is mimicked by introducing a non-infectious virus-like particle into the human cell. This causes a vigorous immune response and production of antibodies against the COVID virus. The vaccine requires two injected doses that are 28 days apart. 


"This vaccine is the cleanest, most well-designed vaccine ever given. The data clearly supports that," stated Dr. Council after receiving his vaccination shot on Tuesday afternoon.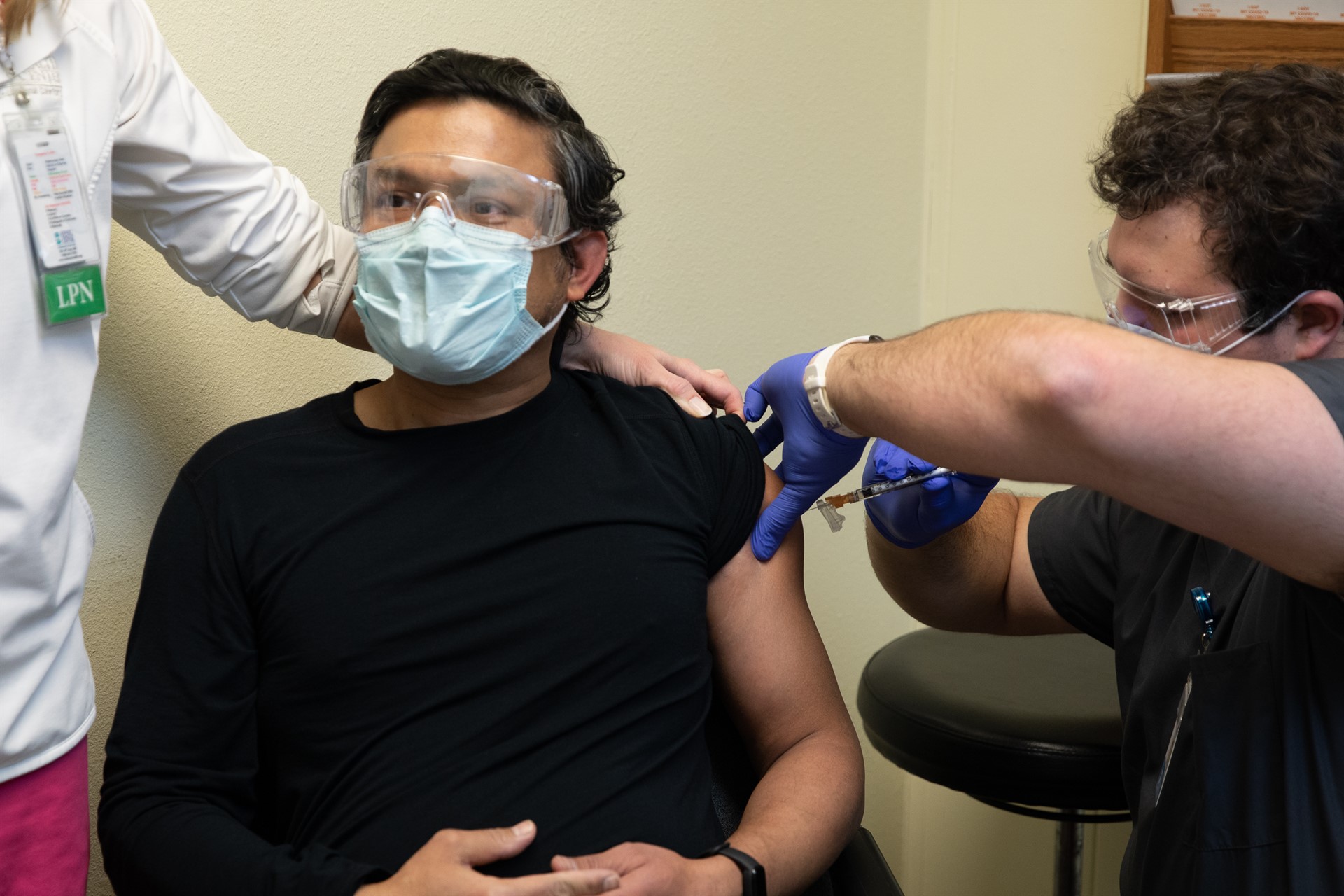 The vaccine will be offered to all employees including the long-term care residents and staff with priority given to frontline staff members, physicians and advanced practice providers. Vaccination is not mandatory and individuals can choose to opt in or out of receiving the vaccine.  

"At Sidney Health Center, we fully support the use of the new COVID-19 vaccine and its role in protecting everyone from illness," stated Jennifer Doty, Chief Executive Officer. "As healthcare workers, we play an essential role in fighting this ongoing pandemic that has hit our community." 

Many factors influence vaccine decision-making.

To find out more information about the benefits of getting the COVID-19 vaccine, visit the CDC website at: https://www.cdc.gov/coronavirus/2019-ncov/vaccines/vaccine-benefits/facts.html. 
COVID-19 Vaccine Information by Dr. O. Pete Council

Dr. O. Pete Council has done extensive research about mRNA vaccine and how it can help combat the COVID-19 epidemic.  Click here to read his article.