Dr. George recognized for 50 years in medicine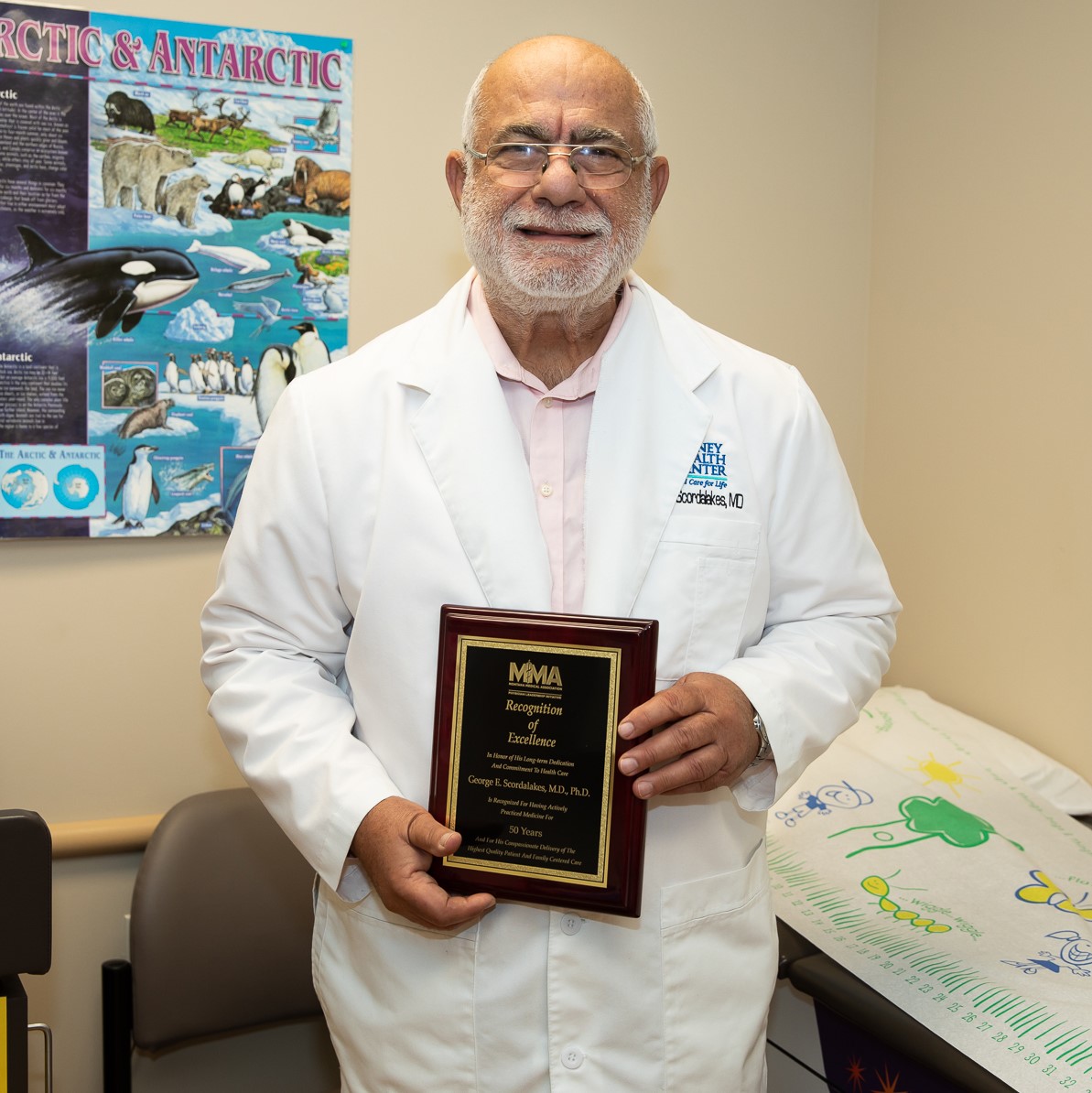 Dr. George Scordalakes, who is a Board Certified Pediatrician at Sidney Health Center, was recently recognized by the Montana Medical Association for actively practicing medicine for 50 years. 

"Dr. George is very deserving of this recognition milestone," states Becky Cassidy, Senior Executive of Physician Services. "Since 2008, he has been an active member of the medical staff at Sidney Health Center, treating children of all ages and assisting with our physician recruitment efforts. Congratulations to him and his accomplishments to date." 

During his tenure, Dr. Scordalakes has been recognized by the Montana Department of Health and Human Services for his efforts to ensure Montana's children are immunized by two years of age. His practice achieved an 82% coverage rate and Dr. Scordalakes received the AFIX Certificate of Achievement – Healthy People 2012 at the Immunization Regional Workshop in the spring of 2013. 

Dr. George, as he is fondly called at Sidney Health Center, is an active member of the medical staff treating children from birth to 21 years of age. He continues to have full-time clinic practice, covers newborn and pediatric call, and is instrumental in physician and advanced practice recruitment efforts. 

Dr. Scordalakes graduated from Cornell University and went on to receive his medical degree from Case Western Reserve University of Cleveland, Ohio.  He completed an internship in pediatrics at Metropolitan Health Center in Cleveland, Ohio and his residency at the National Naval Medical Center in Bethesda, Maryland.

Dr. George Scordalakes' office is located in the Sidney Health Center Primary Care Clinic. His pediatric practice is complimented with two contracted pediatricians from Alaska including Joy Neyhart, DO and Kimberly Kilgore, MD. To schedule a well child or pediatric appointment, please call the clinic receptionist at 406.488.2510.
Links