Cancer Care Providers
Meet the Sidney Health Center Cancer Care Medical Providers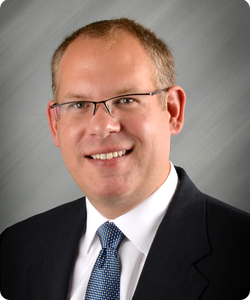 Chad Pedersen, M.D
Dr. Pedersen, who was born and raised in Sidney, is American Board Certified in Internal Medicine, Medical Oncology and Hematology. As a Medical Oncologist, Dr. Pedersen is a cancer specialist, providing care from the time of diagnosis through treatment and survivorship for all types of cancer. In addition, he works in the hematology branch of internal medicine which includes the diagnosis, prognosis and treatment of blood-related disorders such as leukemia, hemophilia, and lymphoma to name a few.
As a trained internist, Dr. Pedersen has experience managing complicated medical patients, especially those receiving cancer care.  His professional interests include the treatment of lung, breast, and colon cancers. One of the focuses of his training was the evaluation and treatment of advanced (metastatic) cancers. Dr. Pedersen also has a particular interest in prevention and the early detection of cancer, areas in which he performed original research during medical school and fellowship.
View Chad Pedersen, M.D's Provider Profile
---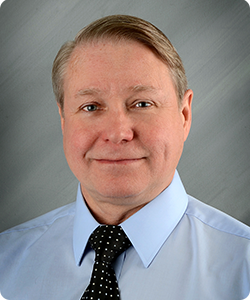 Ralf Kiehl, M.D.
Originally from Germany, Dr. Kiehl has been practicing medicine for more than 20 years in the New York area before relocating to Sidney.  As a Radiation Oncologist, Dr. Kiehl specializes in the treatment of cancer patients, using radiation therapy as the main method of treatment.  He is Board Certified in Internal Medicine.
His practice utilizes the technology of TomoTherapy, Intensity Modulated Radiation Therapy (IMRT), Stereotactic Body Radiation Therapy (SBRT), Stereotactic Radiosurgery (SRS), and CT scanning equipment to adapt the treatment plan of cancerous tumors.  As part of the multi-disciplinary team, Dr. Kiehl works with the medical physicist, Tim Stack, to develop a radiation plan that ensures safe exposure to normal structures. 
View Ralf Kiehl, M.D.'s Provider Profile
---