Welcomed Growth in Sidney Health Center's Pharmacy Department
October 21, 2019 by Roland Achenjang, PharmD., MBA | Sidney Health Center Pharmacy Director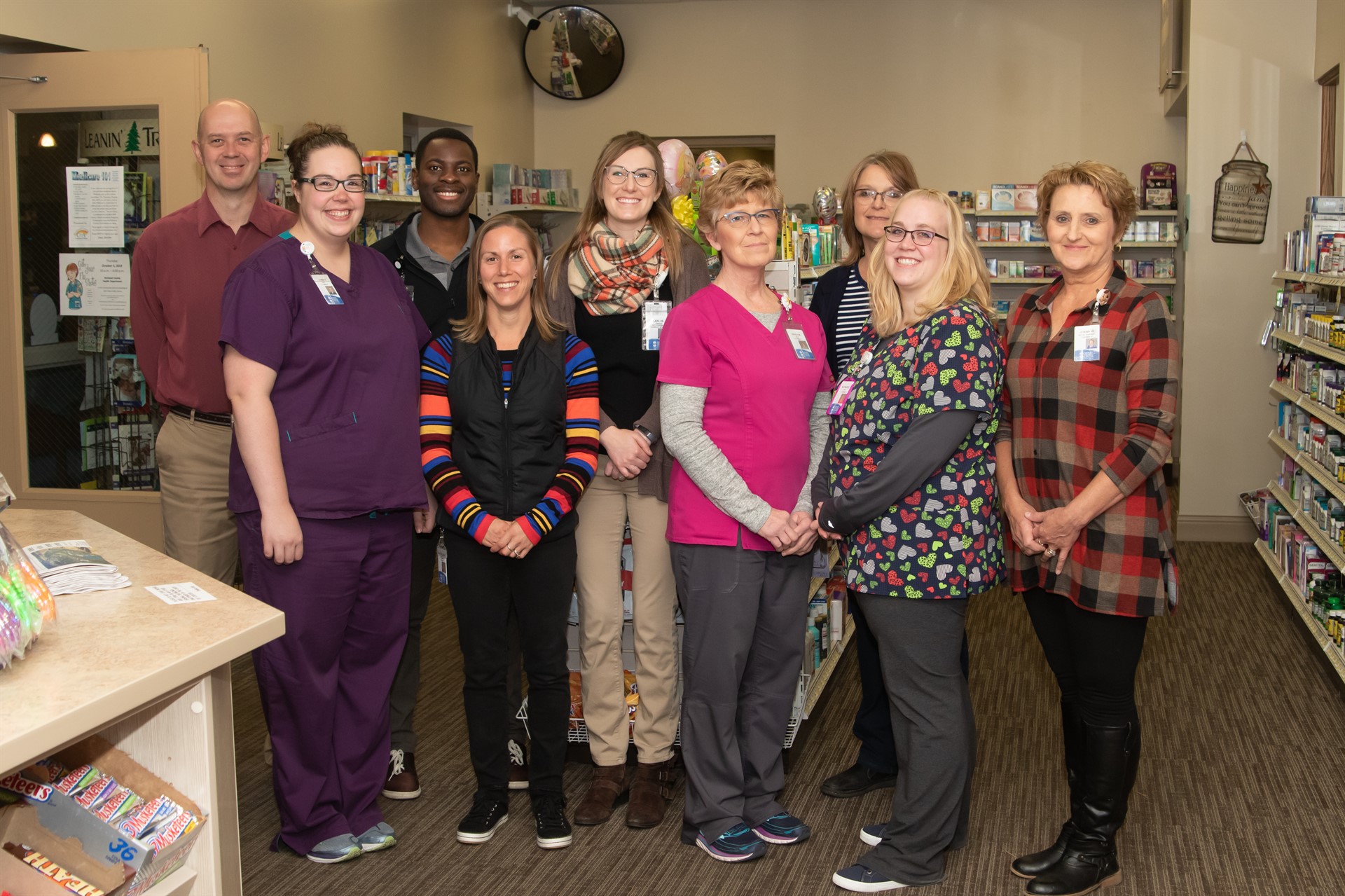 October 20 – 26, 2019, is National Pharmacy Week! The week presents an excellent time to appreciate the myriad ways pharmacists, pharmacy technicians, and pharmacy support staff work with other healthcare providers to take care of you.
 
The Sidney Health Center pharmacy department has two arms –– the inpatient and outpatient arms. The inpatient arm provides services to patients admitted in the hospital. The outpatient arm provides services to the Clinic Pharmacy (retail), durable medical equipment, Extended Care, The Lodge, and group home patients. 

Both arms of the department continue to experience welcomed growth.
 
The Cancer Care Center
 
With the addition of full time medical oncologist, Dr. Chad Pedersen, working at Sidney Health Center Cancer Care, medical oncology patient volume has increased and grown. The pharmacy department assists with medical oncology treatment by preparing chemotherapy infusion bags and other medications. The pharmacy department is projected to prepare 1325 medication infusion bags in 2019, up from 1123 bags in 2017.  
 
Sidney Health Center is proud to be the first in all of Montana to have a Cancer Care Center state-of-the-art pharmacy, designed to receive, store, prepare, transport, and dispose of hazardous drugs as required by recent and stringent safety guidelines. 

The Clinic Pharmacy
 
The Clinic Pharmacy (retail) strives to be the number one and customer favorite pharmacy in the area. We recently received a "Best of Richland County 2019 Award" as the best Pharmacy in Richland County for 2019-2020. Sidney Health Center thanks all participants for the recognition.

Clinic Pharmacy offers close and professional working relationships with all healthcare providers in the area. Sidney Health Center has invested in technology that aids the pharmacy department in filling prescriptions efficiently and accurately. This helps to keep your wait less than 10 minutes for most prescriptions.
 
With the closure of a local pharmacy, the Clinic Pharmacy has experienced significant growth in prescription volume. We now fill and dispense 7500 prescriptions per month, up from 6000.  With the increase in volume, you can appreciate how much teamwork occurs to help you achieve your health goals.
 
The Pharmacy Staff
 
The Pharmacy staff possesses more than 200 years of combined pharmacy and retail-related experience, and is an integral part of patient care at Sidney Health Center. 
 
Most of the staff are from the surrounding Sidney community. They know you and your family, and care about your well-being.  In effect, this makes us all accountable to you in every action we take.

Take the time to recognize your pharmacy staff during National Pharmacy Week!
 
Thank you for allowing Sidney Health Center to assist you with your healthcare.