Volunteers purchase equipment for Obstetrics Department
March 10, 2021 by Sidney Health Center Marketing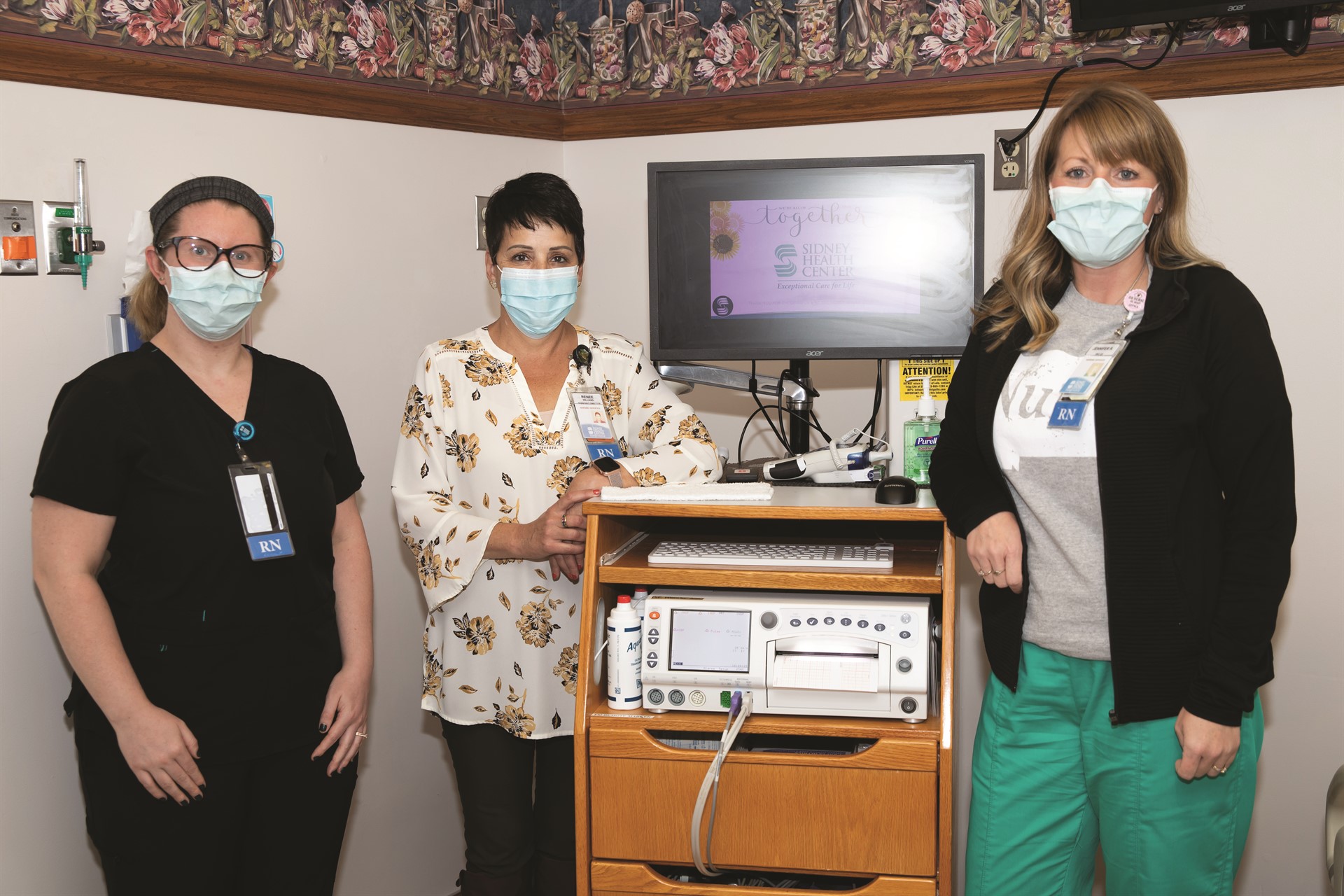 The Caring Corner Gift Shop Volunteers partner with Sidney Health Center to provide the best quality of care to our communities.  Through the years, proceeds from the gift shop have benefited services throughout the organization with upgrades to equipment in the lab, obstetrics, radiology, surgery, and cancer care, to name a few.  

Recently, the Caring Corner was able to gift $16,561.00 for the purchase of a new fetal heart monitor for the obstetrics department.

"Our new Electronic Fetal Heart Monitor has made a huge impact in the Sidney Health Center OB unit," stated Renee Williams, Sidney Health Center Assistant Director of Nursing.  "With the increase in patients that we have seen at Sidney Health Center, we are able to monitor more mothers, thus helping our OB unit to grow.  It is very reliable, up to date, and our nursing staff says it is very user friendly.  A heartfelt thank you to the Caring Corner Gift Shop for this precious gift."

The Caring Corner Gift Shop offers a little something for everyone, attracting customers of all ages. From newborns to adults, the "boutique-style" store features clothing, shoes, home décor, seasonal gifts, accessories and so much more.  When you shop at the Caring Corner Gift Shop, you are giving back to the community!  The gift shop is located in the Sidney Health Center Main Entrance and open Monday - Friday.