Tips for successful breast feeding
March 5, 2021 by Krista Frank, FNP-C
Breast feeding is known to improve health outcomes for both mother and child. Many mothers understand this well before giving birth, but what they may not know is how to prepare for successful breast feeding.

Four useful tips for the first few days postpartum are as follow:
Skin to skin immediately after birth
Allow baby to self-attach
Identify hunger cues
Do not offer baby pacifiers or bottles 
Skin to skin immediately after birth is beneficial for many reasons, including increasing hormones needed to successfully breast feed, warming baby, bonding baby and mother, and soothing baby with familiar sounds (mothers' heartbeat) and smells.

Allowing baby to self-attach, especially in the first day or two after birth is known to be helpful as baby learns how to open the mouth to properly latch and for the calm experience of attaching as desired, rather than being forced to the nipple. 

Identifying huger cues is an important topic because many mothers feel that crying is a sign their child is hungry. This is true, but crying is a late sign of hunger. There are several signs a parent can learn to identify earlier on, like clenched fists, baby bringing hand to mouth or making suckling motions with lips. For some babies, turning the head to the side may be a sign of hunger. Recognizing earlier cues can provide a calmer experience for nursing.

Notably, some pre-term babies may need a pacifier to learn coordination of mouth movements while being supplemented, however it is easier for the newborn and mother to learn how to breast feed without any additional complicating factors. 

It is important to remember that although babies are born with the innate suckling response, learning to breast feed is just that, a learning experience for them. 

Please contact the Sidney Health Center OB/GYN office for any necessary lactation assistance!
Frank earning breastfeeding certification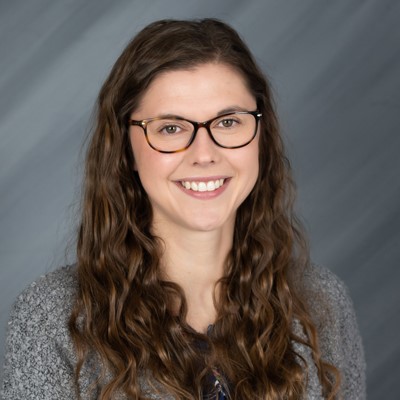 Krista Frank, FNP, is in the process of earning the title of Certified Lactation Counselor by passing the "Lactation counselor training course" via the Health Children Project. This is a 52 hour course that is recognized by The Academy of Lactation Policy and Practice.

With this certification, Frank will offer support and be a resource for mothers to successfully breastfeed their infants. According to the American Academy of Pediatrics, breast milk is a beneficial source of nutrition and provides the healthiest start for an infant. Breast milk also contains many substances that benefit a baby's immune system, including antibodies, immune factors, enzymes, and white blood cells. These substances protect the baby against a wide variety of diseases and infections not only while breastfeeding but in some cases long after the baby has weaned.

Frank, a Nurse Practitioner at Sidney Health Center since 2020, currently offers Women's Health services in the OB/GYN Clinic. To schedule an appointment with Krista Frank, FNP, please call 406-488-2577.
Links