Rehabilitation Department offers Dry Needling
August 27, 2020 by Kirby Halvorson, Rehab Services Director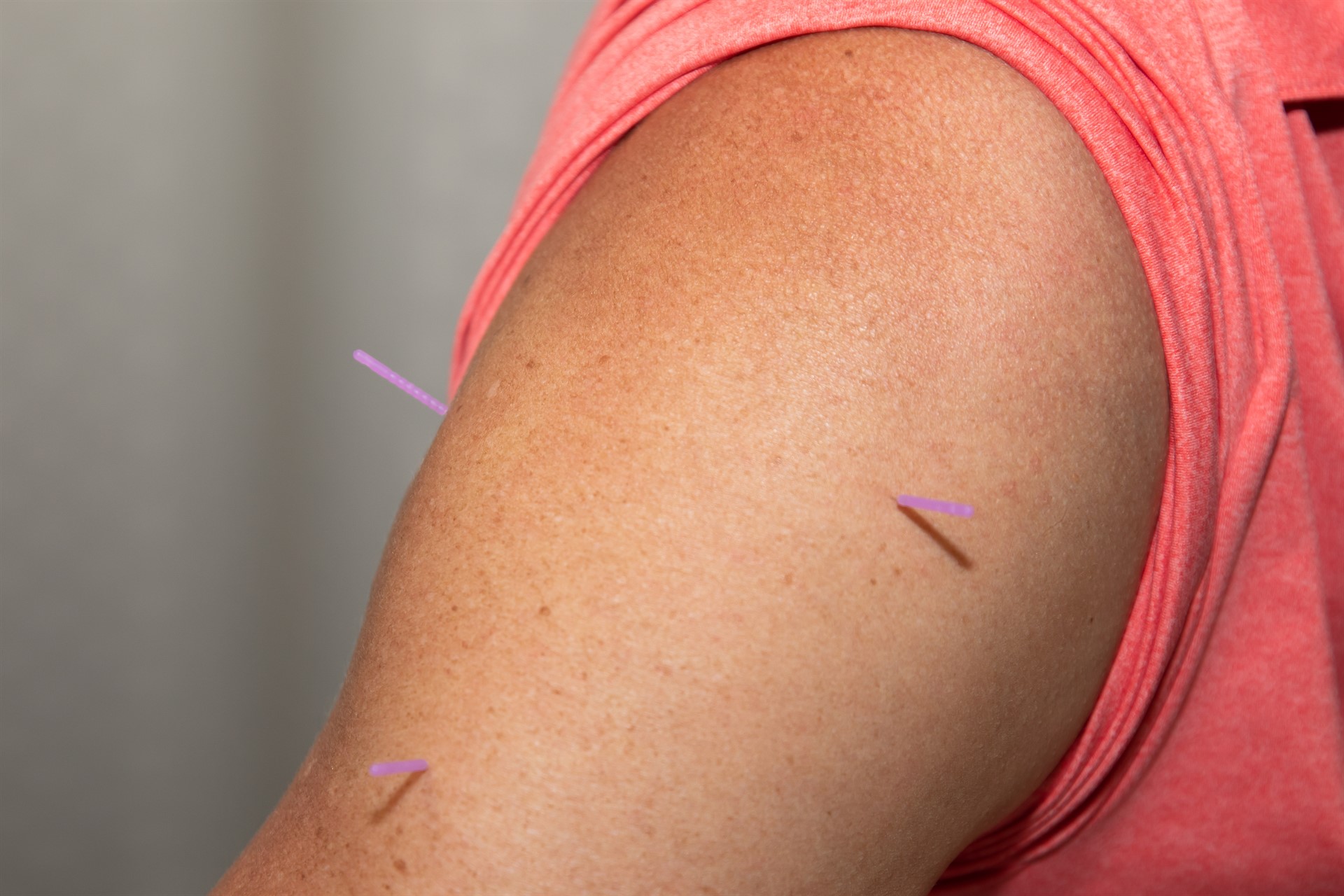 Sidney Health Center is excited to announce Dry Needling as an added service to the Rehabilitation Department. All of our 5 licensed Physical Therapists have been certified in Dry Needling. The following Q  & A answers commonly asked questions about Dry Needling.
What is Dry Needling? Dry Needling is the use of fine filiform needles that are inserted into muscles to mechanically break up tight areas called Trigger Points in the muscle. The main goal is to induce muscle relaxation and reduce pain.

 

The needle can also be inserted into Trigger Point areas in ligaments, tendons, fascia and bony areas to assist with pain relief.
What specifically does dry needling do? In addition to the mechanical effects of the needle, dry needling is thought

 

to cause a variety of neurochemical reactions in and around the affected area that assist with muscle relaxation and pain reduction. For further explanation, please contact rehab staff for details.
How is dry needling different from acupuncture? Again, the main target for dry needling is painful and tight muscles or other connective tissues. In traditional Acupuncture, the insertion of the needles is in distinct Chi points, which follow energy lines called Meridians. It is theorized that Dry Needling elicits some of the same physiologic effects as Acupuncture.

  

In fact, there is about a 70% correlation of locations of Chi points and commonly found muscular Trigger Points. But Acupuncture is distinguished from Dry Needling due to its theoretical impacts on multiple body systems and organs, while Dry Needling treats localized musculoskeletal structures. Research is ongoing to both validate and differentiate these similar yet different treatment methods.

 

What conditions is Dry Needling used for? Dry Needling cane be used for a wide variety of musculoskeletal conditions.

 

Dry Needling is used for common muscle conditions such as acute or chronic muscle strain, whiplash, postural syndromes, sports and work related injuries. DN is also useful in conditions such as tendonitis, bursitis, or other superficial overuse or inflammatory conditions. We have also had success with dry needling in reducing swelling in injured joints. Finally, dry needling can be effective for headaches and other pain syndromes.
What body areas is Dry Needling used on? With proper training, DN can be used on all four extremities, the neck, TMJ and trunk. Specialized training is required to treat facial and genitourinary areas (we do not currently have any staff certified in this).
What side effects are associated with Dry Needling? Although statistically DN is very safe, some side effects can occur. Infection from needling insertion is one potential side effect but occurs in very rare cases. Also, insertion of the needles in certain nerves, blood vessels, lungs and other sensitive structures can be problematic. Our therapists use 3-D body apps on their phones to map out safe zones and "No Go Zones" to ensure safety. We also have access to proprietary videos to review proper needle insertion techniques. Overall, DN is considered very safe.
What other treatments are used with Dry Needling?

 

Dry Needling is sometimes used as a stand-alone modality in Physical Therapy clinics. However, Physical Therapy literature suggests DN is most effective when used with therapeutic exercise or other manual therapy treatments. Intramuscular electrical stimulation attached to the needles is also used to promote muscle relaxation in some patient cases.
How much does Dry Needling cost? Currently the cash pay charges for DN are $40.00 for one area and $60.00 for two or more areas. Some insurance companies cover Dry Needling, while others (including Medicare) do not. However, we are willing to work on the behalf of the patient to assure affordability of treatment.
Do I need a referral from my doctor or other provider for Dry Needling?

 

We suggest you contact your doctor or provider for a referral as needed for insurance to cover services. Additionally we recommend you contact your insurance to verify coverage. However, Montana has direct access laws that allow patients to access Physical Therapy without referral. But in these instances, the patient will be responsible for the cash pay option.
If you have any further questions, please contact Sidney Health Center Rehabilitation Services at 406-488-2166.