Meet the Environmental Services Team
September 10, 2019 by Marketing & Communications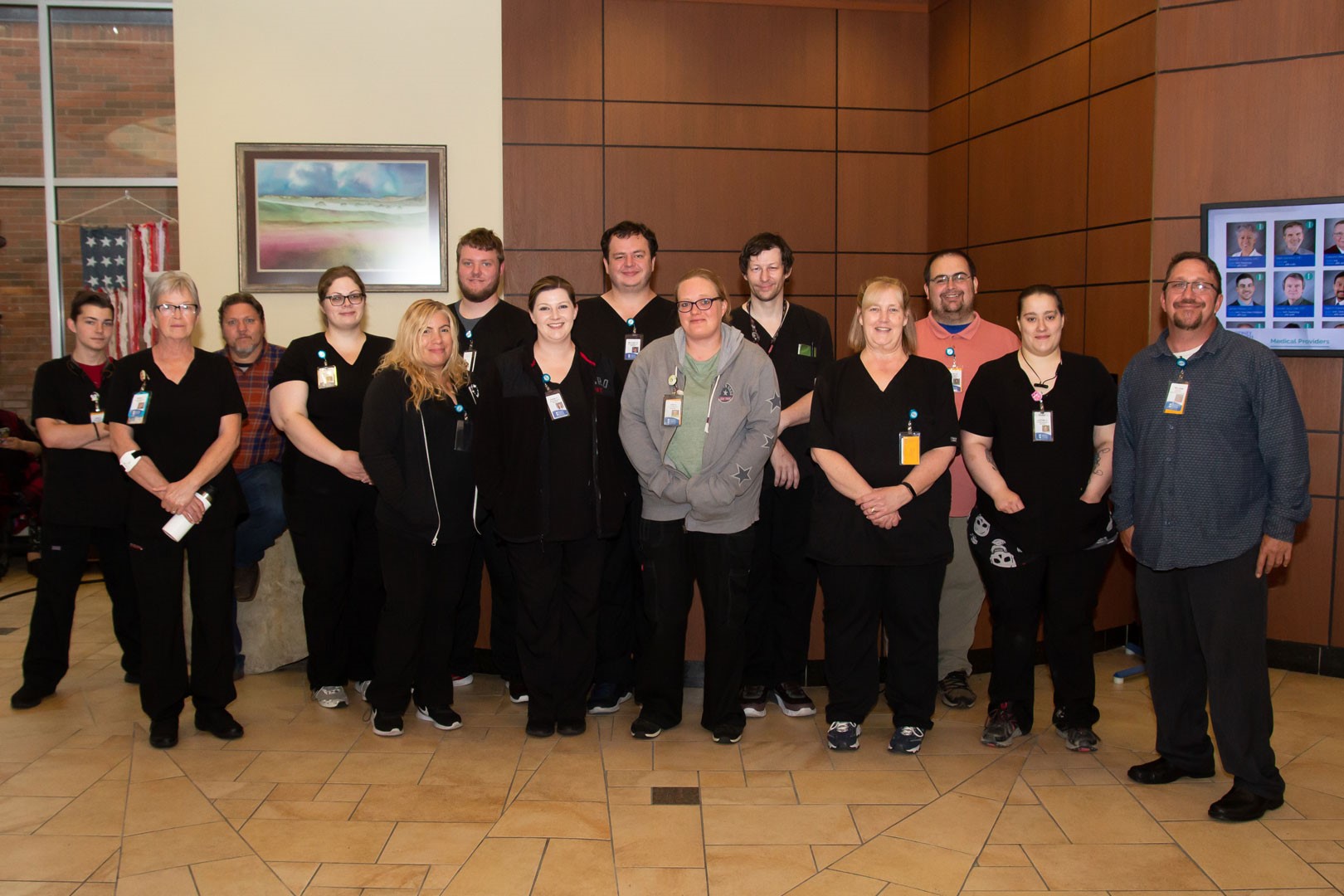 It's National Healthcare Environmental Services Week and an opportune time to introduce you to the team that keeps our facility shining on a daily basis.

This department is the first line of defense in infection control by ensuring environments are free of surface contamination across the organization. They are directly responsible for servicing and cleaning 173,000 sq. feet of the health center campus including the hospital, clinic and nursing home. In addition, they launder approximately 50,000 lbs. of laundry per month. How impressive is that?

To say the least, we are proud to have them as a part of our CARE team! Let's give a huge thanks to our Environmental Services Department, who play a key role in creating a top-quality experience for our patients, residents and guests.