Hyperpigmentation, Age Spots or Pigment Spots
October 8, 2020 by Shari J. Twigg, MD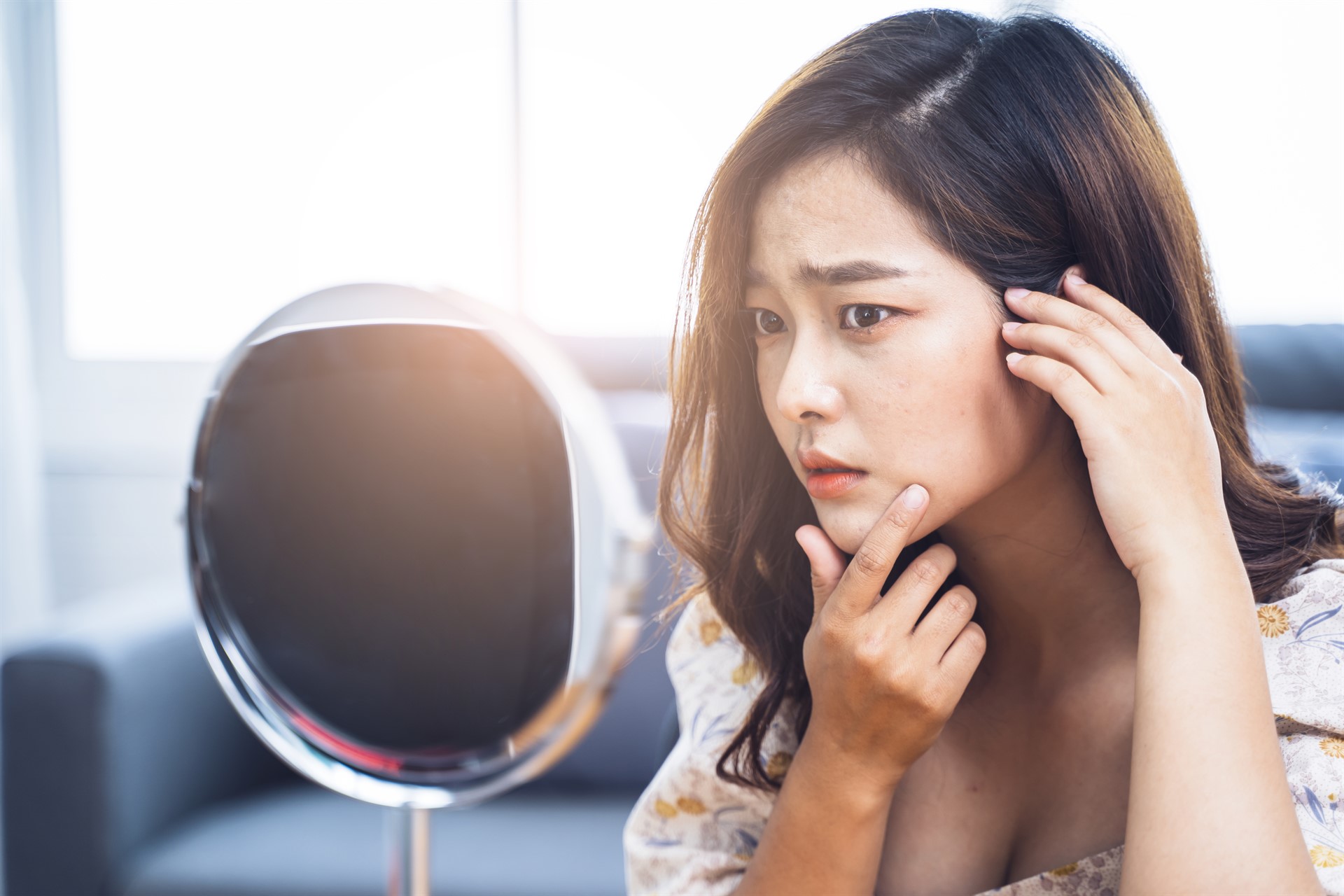 When was the last time you took a close look at your skin?  Look at your face, neck, décolleté, and hands.  These are often areas of the skin that become the most damaged due to chronic sun exposure.  With that damage, many develop pigmented spots on the skin that produce irregularity in the skin tone, making you look older than you'd like.    You may notice you even have pigmented spots due to breakouts that seem to take months to dissipate.  Any inflammation or damage can cause stimulation of pigment-producing cells to increase the  production of pigment.
If you'd like more even skin without needing to cover it with makeup, you should consider an evaluation here.  Many treatments can be done to lighten and even out pigmentation disorders, and some may be improved with merely using medical-grade skin care or medically prescribed topical medications.
So what can you do?  First, don't continue exposing your skin to the sun's harmful rays.  These rays are present at all times, rain or shine, but are the most prominent  from 10 am to 4 pm.  A great chemical-free sunscreen with SPF 30 or more should be used daily on all the areas with reapplication regularly.   Covering areas with clothing, hats, and shade is an additional step that should be taken, as sunscreen doesn't shield rays completely.  This is your first step in your arsenal to improve the look of your skin. 
Brightening the skin and evening the skin coloration may begin with medical-grade skin care you use daily with other medications, but often requires additional treatments to have significant improvements.  These treatments may include microdermabrasion, chemical peel series, or other more intensive treatments. 
Microdermabrasion with the Diamond-Peel Pristine, made by Viora, can lighten and brighten the skin by removing ugly, dead, uneven surface cells.  This treatment can smooth the skin, and, after a series, you will notice a more even tone.
Chemical peels are usually done in a series for the best effects.  A light peel series begins with microdermabrasion, then continues with the chemical peel and should be done  every 1-2 weeks for a total of 6-8 treatments. You may even need to progress to a medium-grade peel that can greatly improve pigment, fine lines and wrinkles, and overall skin health.   This will optimize your skin's surface, decreasing uneven pigmentation and improving your younger skin look.
Intense Pulsed Light treatments can improve pigment by targeting excess pigment particles in the skin.  With a series of treatments with this flash of light, the excess pigment becomes lighter as it is destroyed by the intense light.  These treatments are quick to do and best done when summer is over and exposure to sunlight is minimal.
Additional, more advanced treatments may be added that not only improve pigment, but also wrinkles, lines, pores, and even skin laxity.  These treatments are a great addition to make your skin look its best, with new healthy collagen production to replace the old.   Microneedling and the Skinfinity RF resurfacing treatment series can greatly improve your overall appearance.  These types of treatments are the key to keeping your skin young-looking and healthy.  
And who doesn't want to have beautiful skin?
I hope this has given you some information about treatments for uneven skin and pigmentation problems seen on the skin.
I hope to see you soon and call for any questions and to schedule an appointment.

Shari J. Twigg, MD
Aesthetic Medicine Board Certified Specialist
406-742-5256
Advanced Aesthetics