Employee Super Shout Out
January 18, 2019 by Marketing & Communications Department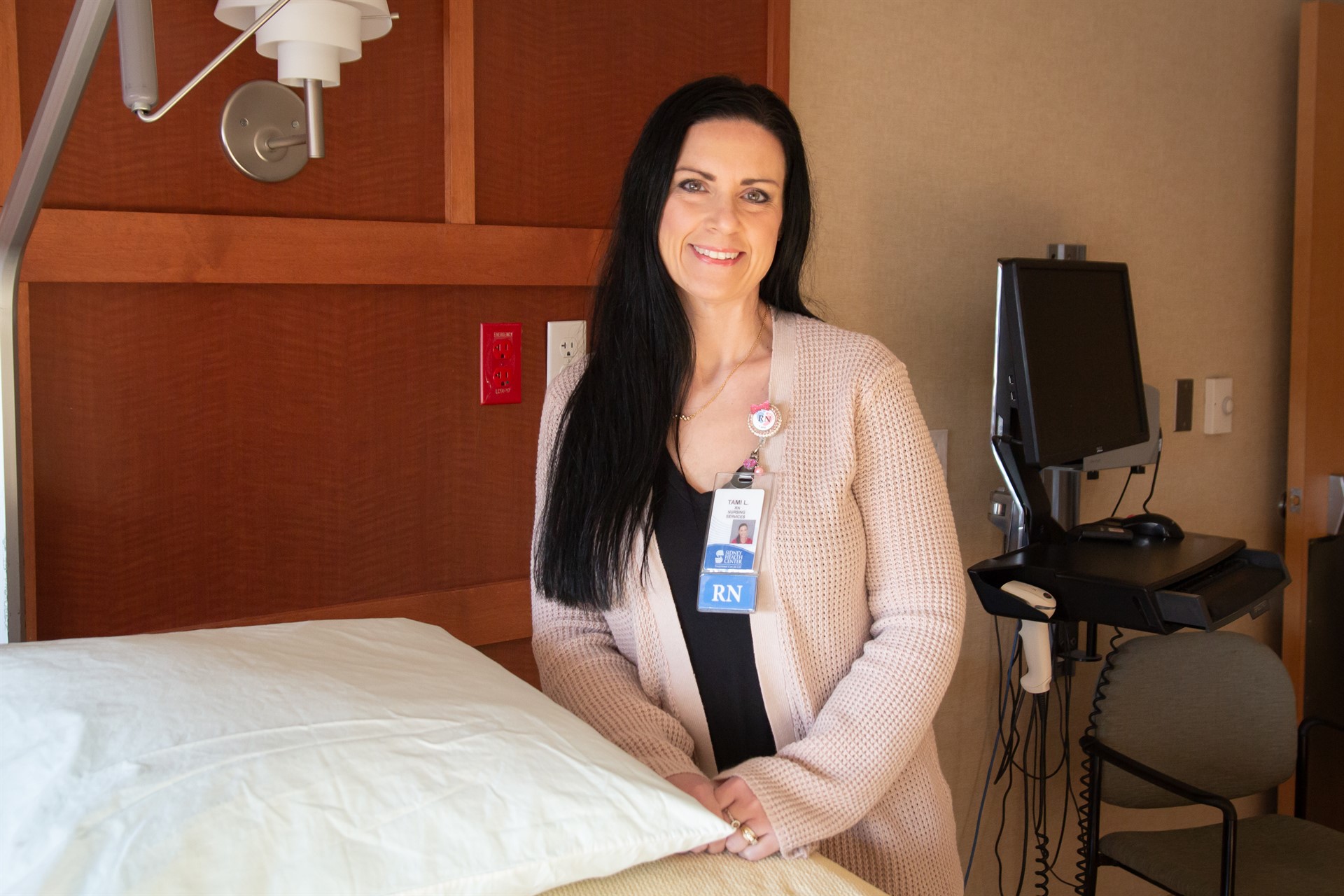 At Sidney Health Center, our Employee Engagement Team recognizes the value when employees go above and beyond the scope of their regular job duties. In doing so, the team routinely sends "Shout Outs" to the staff highlighting individuals that co-workers have identified in their daily work. We believe this news is worth sharing beyond the walls of Sidney Health Center.

Please join us in congratulating Tami Larson, RN, who was recently recognized with an Employee Super Shout Out! We are proud to have you as a part of our "I CARE" Team!  Here is some of what her co-workers have to say:
"This woman has done more for staff and patients than anyone I have ever worked with.  She is a Unit Chair for Med/Surg and also does the scheduling for hospital nursing.  She bends over backwards to accommodate staff as best as she can.  On top of that she often works 4-5 shifts a week and is ALWAYS willing to be back up if needed.  She not only works OB, but often gets floated to Med/Surg and ER without a single complaint.  She is amazing at adapting to any situation and jumps right in to help at a moment's notice.  Tami also has a strong focus on patient safety.  SHC has received a lot of compliments from her patients about her.  She goes way above and beyond to ensure the patients and their families have a great experience while in her care.  I cannot emphasize enough what an important role she plays at SHC!"
"Tami is the most patient and compassionate nurse I have ever worked with.  She is a calming presence in emergencies and is truly kind to everyone."
"Tami is so friendly.  She is always smiling.  She is dedicated to her work, having gone from a CNA to an RN.  She is always easy to work with."
We have received many compliments for Tami, and the message is always the same.  She is an amazing nurse, treasured co-worker, and a person people aspire to be like.  Thank you Tami for being a part of the team at Sidney Health Center.  We are lucky and proud to have people like you that embody the ICARE standards.