Nominate a Nurse
Want to Say Thank You To Your Nurse?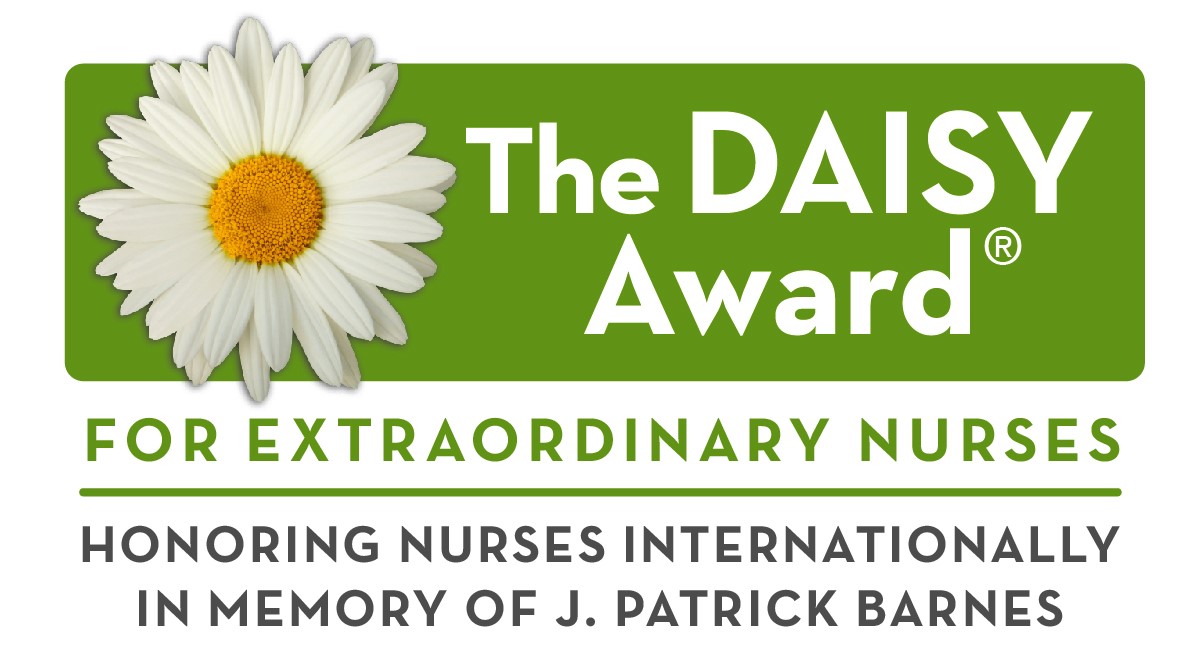 Share Your Story!
Do you know a nurse who has provided exceptional care during your hospital stay, clinic visit, outpatient surgery or long-term care stay? You can show your appreciation and gratitude by nominating them for the DAISY Award for Extraordinary Nurses. The program recognizes and honors nurses who go above and beyond in providing compassionate and high-quality patient care. By nominating a nurse, you can help them receive well-deserved recognition and support their commitment to their profession. Nominate a nurse today and let them know how much you appreciate their hard work and dedication.  
What is the DAISY Foundation?
The DAISY Foundation was established by the family of J. Patrick Barnes after he died from complications of the auto-immune disease ITP in 1999. During his hospitalization, they deeply appreciated the care and compassion shown to Patrick and his entire family. When he died, they felt compelled to say "thank you" to nurses in a very public way. To learn more, visit DAISYFoundation.org. 
What is the DAISY Award?
The DAISY Foundation Nurse Recognition Program is designed to recognize and honor nurses who provide exceptional patient care. The program is based on the concept of celebrating "the art of nursing" and is open to any LPN or RN working in any area of patient care. The criteria for the award include:
Extraordinary compassion, care, and skill in patient care.
Consistently going above and beyond the expectations of the job.
Providing outstanding service to patients, families, and colleagues.
Demonstrating excellence in clinical practice.
Being a role model for the nursing profession.
Consistently demonstrating Sidney Health Center's mission, vision, and values.
Making a difference in the lives of patients and families.
Anyone can nominate a nurse for the DAISY Award by filling out an application online or onsite at Sidney Health Center. The DAISY Award Committee selects a nurse twice a year that exemplifies the criteria and characteristics of the program. Nurses who are recognized through the DAISY Foundation Nurse Recognition Program will receive a certificate of recognition and a DAISY Award pin. Their story will also be shared on the DAISY Foundation website, and they will be recognized during a ceremony at Sidney Health Center.
Please fill out this form to nominate a nurse.