Sidney Health Center successfully recruits a full-time orthopedic surgeon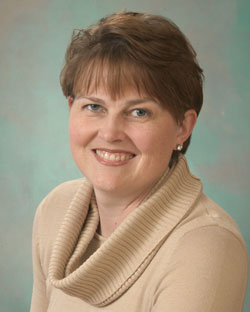 Sidney Health Center is pleased to announce the successful recruit of Andrea Barrett, M.D. Dr. Barrett will join the medical staff in October 2013 as an orthopedic surgeon.
Dr. Barrett, who is American Board Certified in Orthopedic Surgery, will be providing full-time orthopedic services to residents living in the MonDak region. As a general orthopedic surgeon, Dr Barrett treats a wide-range of cases including upper and lower extremities. She has a special interest in shoulder instability and peripheral nerve entrapments.
Dr. Barrett received her medical degree from the University of Washington, School of Medicine in Seattle, WA. She then went onto complete her orthopedic surgery residency at the University of Texas Health Science Center in San Antonio, TX. Dr. Barrett has almost fourteen years of experience, practicing the last eight of those years in Colfax, WA.
Rick Haraldson, Sidney Health Center CEO stated, "We are thrilled to successfully recruit another orthopedic surgeon. With the addition of Dr. Barrett, we are excited to expand our general orthopedic services and offer some new procedures at Sidney Health Center."
Dr. Barrett will be practicing in the Sidney Health Center Orthopedic Clinic, Suite 108. She joins Dr. James Scott and Janie Darby, FNP.