Sidney Health Center set to host another "Live it up!" event for local women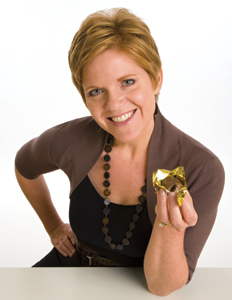 Sidney Health Center will host its seventh "Live it up!" event for women on Monday, September 9 with a focus on wellness and empowerment. The program for the evening will be "Eat What You Love, Love What You Eat," empowering women to resolve mindless and emotional eating to live the vibrant life they crave.
Once again, the evening promises to be fun, educational and entertaining. The festivities will kick-off at the Richland County Fair Event Center with a vendor fair at 4:30 p.m. featuring various independent distributors offering goods ranging from home décor to jewelry to gourmet food products. A light menu including appetizers, finger foods and refreshments will be served beginning at 6:00 p.m. followed by an entertaining, interactive presentation by motivational guest speaker, Dr. Michelle May at 7:00 p.m.
Michelle May, MD is a recovered yoyo dieter and founder of Am I Hungry? Mindful Eating Workshops. As an international speaker, Dr. May's passion, insight, and humor stem from her personal struggles with food. She is the award-winning author of Eat What You Love, Love What You Eat: How to Break Your Eat-Repent-Repeat Cycle. Dr. May has appeared on Dr. Oz, Discovery Health Channel and Oprah Radio, and has been quoted in Fitness, Health, Parents, Prevention, Self, Women's Day and other popular magazines.
Decades of ineffective dieting have left us feeling guilty and disappointed. This interactive, entertaining program turns that old fashioned approach on its head! Dr. May delves much deeper than the obvious advice to "eat less, exercise more" and explores the six crucial decision points in the mindful eating cycle. Attendees will learn real-life strategies for eating fearlessly to nourish their body and fuel the fulfilling life many crave.
To take part in this fun, educational program individuals must be 21 years of age. All "Live it up!" events are designed to empower women to live life to the fullest by encouraging them to care for themselves and the ones they love. Tickets are available at SidneyHealthCenter's Caring Corner Gift Shop for $20.00 per ticket prior to the event and $25.00 at the door. Reserved tickets are also available for $150 for six tickets through the Marketing and Communications Department. Call today to reserve your table at (406) 488-2595 or 488-2101.