Sidney Health Center actively recruiting physicians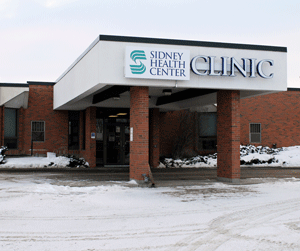 Recruitment efforts at Sidney Health Center are paying off as new physicians are relocating to the area.
In the last few months, Sidney Health Center has secured contracts with an OB/GYN, an orthopedic surgeon and two family medicine physicians. "We are optimistic about the quality of physicians who have expressed interest in relocating to our area," stated Rick Haraldson, CEO. "They are definitely rounding out the medical staff and addressing the needs of the community."
Dr. Jeffrey Schaffer, who is a board certified OB/GYN, recently opened his practice in the clinic and started seeing patients the first week in December. Dr. Schaffer joins the medical staff with 20 years of experience as an OB/GYN practicing medicine in the mid-west. He enjoys getting to know his patients by addressing their concerns and providing quality care through the stages of a woman's life.
In addition, Dr. James Scott, who is a board certified orthopedic surgeon, will be joining the medical staff and surgical team the first part of January 2011. Dr. Scott has been a visiting surgeon at Sidney Health Center for the past eleven years and recently retired from his practice in Billings. Dr. Scott plans to provide emergency coverage and perform surgeries right here in Eastern Montana on a regularly scheduled basis. He specializes in knees, hips and backs; and will also be available to evaluate any general orthopedic condition.
"We are excited about expanding our orthopedic coverage. Between the two orthopedic surgeons (Dr. Ben-Youssef and Dr. Scott), we are hopeful that it will improve our ability to treat area residents consistently especially in emergency situations," stressed Haraldson.
Residents trying to schedule a doctor's appointment should have an easier time this winter. As indicated, the clinic is adding two family medicine doctors to the roster taking the count from eight to ten primary care providers including four family practice, two internal medicine, one pediatrician and three nurse practitioners.
Dr. Tony Ham, who practices family medicine, has been seeing patients through the medical arts building and filling in for the emergency department as needed. He recently signed a contract to assist with the primary care needs and provide clinic coverage on a regular basis.
Additionally, a female physician will be joining the medical staff in January 2011. Dr. Linda Klein, who is board certified in family medicine, will be relocating to Sidney from Portland, Oregon and opening her practice the first week in January. She is particularly interested in rural medicine and looks forward to the opportunity in Eastern Montana.
To set up an appointment with any of the new providers, individuals are encouraged to call the main clinic number at (406) 488-2510 Monday through Friday during regular business hours.