Sidney Health Center Earns ACR Accreditation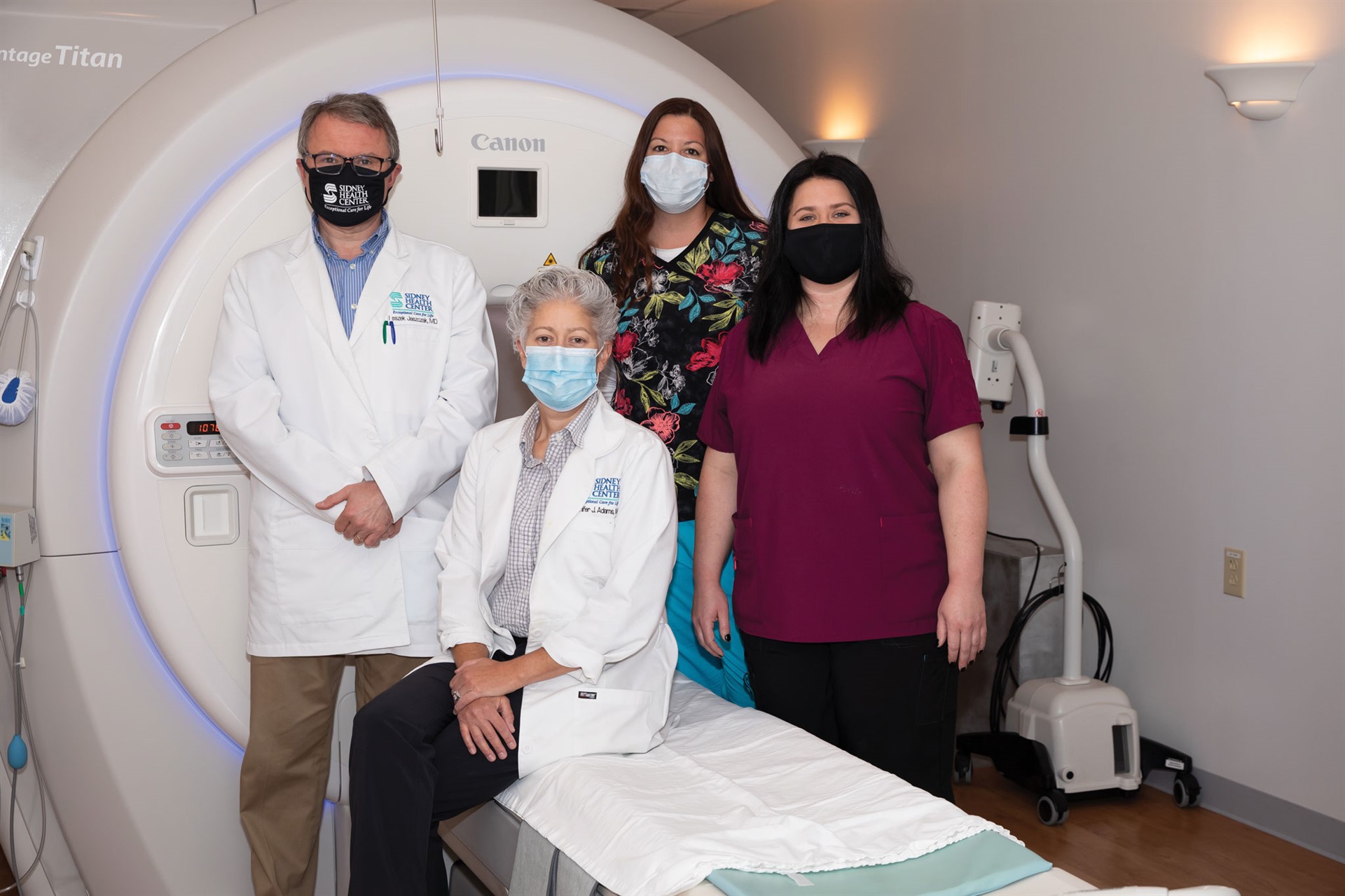 Sidney Health Center has been awarded a three-year term of accreditation in breast magnetic resonance imaging (MRI) as the result of a recent review by the American College of Radiology (ACR). MRI of the breast offers valuable information about many breast conditions that may not be obtained by other imaging modalities, such as mammography or ultrasound. 

The ACR gold seal of accreditation represents the highest level of image quality and patient safety. It is awarded only to facilities meeting ACR Practice Parameters and Technical Standards after a peer-review evaluation by board-certified physicians and medical physicists who are experts in the field. Image quality, personnel qualifications, adequacy of facility equipment, quality control procedures and quality assurance programs are assessed. The findings are reported to the ACR Committee on Accreditation, which subsequently provides the practice with a comprehensive report that can be used for continuous practice improvement. 

"Being awarded ACR accreditation for breast MRI is very exciting for Sidney Health Center," stated Dr. Jennifer J. Adams, Radiologist at Sidney Health Center. "ACR accreditation validates that we achieve the gold standard for breast MRI imaging.  Breast MRI completes the spectrum of breast imaging including screening and diagnostic mammography with tomosynthesis, diagnostic ultrasound, stereotactic breast biopsy, ultrasound guided breast biopsy and MRI guided breast biopsy offered at Sidney Health Center.  I am thankful for the hard work of the members of the department of radiology who helped make this possible."

In 2019, Sidney Health Center implemented the use of MRI Breast Coil imaging for breast health in addition to offering mammography imaging.  Some women, who have dense breasts or have a higher than average lifetime risk for breast cancer, may be referred to have MRI of the breast, which captures multiple images to create detailed pictures. A breast MRI is used with a mammogram or other breast-imaging test — not as a replacement for a mammogram.

Sidney Health Center follows the American College of Radiology recommendation that starting at age 40, women should have annual screening mammograms and a yearly check-up by a doctor that includes a breast exam, or follow a plan in coordination with their personal healthcare provider. 

Sidney Health Center is now ACR accredited in both breast MRI imaging and mammography imaging. Individuals, 40 years or older, can schedule a screening mammogram without a referral notice by calling the Sidney Health Center outpatient coordinator at 406-488-2195.

The ACR, founded in 1924, is a professional medical society dedicated to serving patients and society by empowering radiology professionals to advance the practice, science and professions of radiological care. The College serves more than 37,000 diagnostic/interventional radiologists, radiation oncologists, nuclear medicine physicians, and medical physicists with programs focusing on the practice of medical imaging and radiation oncology and the delivery of comprehensive health care services.