Sidney Health Center Cancer Care celebrates 10 years
January 2021 marks the 10th year anniversary of Sidney Health Center's Cancer Care radiation therapy services. In 2011, Sidney Health Center expanded its outpatient cancer services to include radiation therapy when it opened Phase I of the Cancer Care suite with the installation of a TomoTherapy Hi-Art radiation system. This was the first of its kind in Montana. 

The strategic decision to expand the cancer care services to include radiation therapy was the brainchild of Dr. Brett Bennion, otolaryngologist at Sidney Health Center and Dr. Lyle Harrison, a radiation oncologist who was working in the area at the time. Following a feasibility study, the project plan was presented to the Board of Directors and groundbreaking ensued in July 2010 on the $3 million construction of Phase I to build a vault for the radiation equipment, waiting area and exam rooms. 

"The expansion of our cancer care services to include radiation therapy has proved to be a vital and necessary service, serving more than 600 area cancer patients living in the MonDak region in the last 10 years," stated Dr. Ralf Kiehl, Radiation Oncologist, who transitioned from providing temporary coverage since 2011 to joining the medical staff full-time in 2018.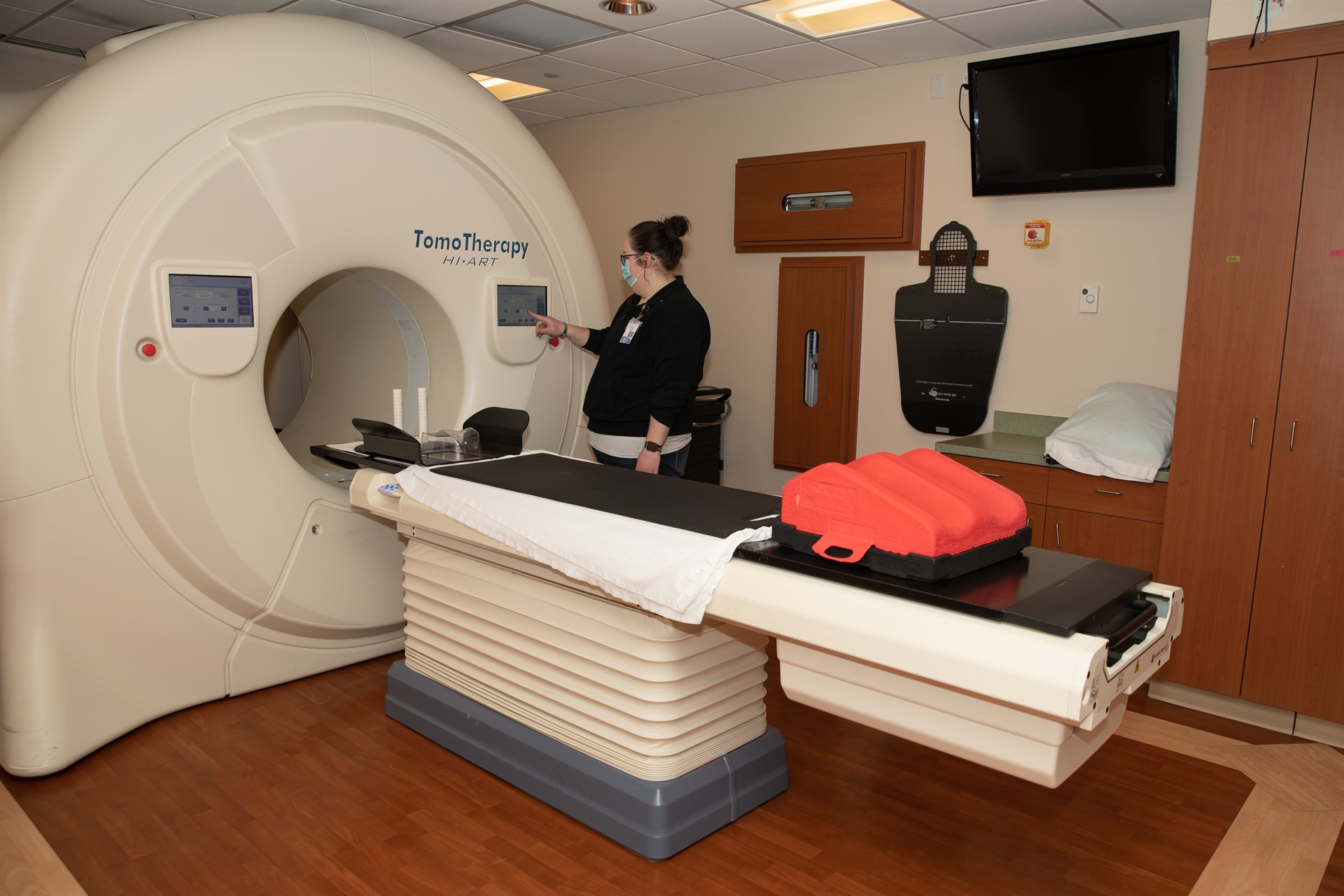 In fiscal year 2020, Sidney Health Center Cancer Care reached nearly 2,700 clinic visits despite the coronavirus pandemic including 1,708 medical oncology and 979 radiation oncology appointments respectively. In addition, there were 1,780 chemotherapy/IV therapy treatments and 1,957 radiation therapy treatments during this timeframe.
"We treat most of the common cancers at our facility and have begun treating an increased number of less common and more complex cancer patients.  Through the utilization of our tumor board that includes representatives from each specialty we are able to discuss and effectively treat and manage these more complex patients."  stated Robert Beery, Sidney Health Center Cancer Care Director. 

Over time, Sidney Health Center Cancer Care has gone through various transformations to continue to meet the needs of those requiring treatment in the MonDak region including the completion of Phase II in 2012. Thanks to many people who donated to the Foundation for Community Care's Cancer Care Campaign, construction of Phase II became a reality – centralizing outpatient medical and radiation oncology in one-convenient location.  

Prior to the completion of Phase II in October 2012, medical oncology patients received outpatient chemotherapy and IV therapy treatments through the emergency room department. For more than 25 years, Sidney Health Center's oncology nurses worked closely with medical oncologists from Billings Clinic allowing patients to receive their treatment close to home. 

In November 2017, Sidney Health Center successfully recruited a full-time medical oncologist when Dr. Chad Pedersen joined the cancer care team. With the addition of Dr. Pedersen, area cancer patients have the ability to connect with a local medical oncologist upon receiving a cancer diagnosis. As part of the multi-disciplinary team, Dr. Pedersen and Dr. Kiehl work with area physicians, advanced practice providers, and clinical staff to provide comprehensive cancer care close to home. 

"We are on a journey to become a rural cancer care center of excellence on a national level," stated Jennifer Doty, Sidney Health Center CEO. "In 2018, we partnered with the American Society of Clinical Oncology (ASCO) to evaluate our work flows including access to care in rural America. This partnership has brought to light what is going well, recommendations for improvement, and the desire to become a nationally accredited cancer care center. I am excited to see where the next 10 years takes us in treating area cancer patients." 

The Cancer Care team is comprised of full-time, board-certified medical and radiation oncologists, a nurse practitioner, medical physicist, nurses certified in chemotherapy administration, radiation therapists and administrative support staff who take time to understand and guide patients through their care plan. The team is rounded out with support from pharmacy, laboratory, radiology, surgery and rehabilitation services.
Links
Cancer Care
Ralf Kiehl, MD
Chad Pedersen, MD
Martha Nugent, AGNP