Proper Medication Disposal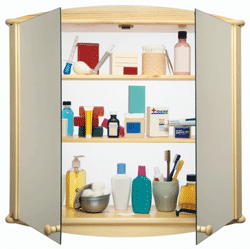 Spring is officially here and for a lot of people that means spring cleaning. This year when you are getting rid of items that are no longer useful, consider going through the medicine cabinet and disposing of medications that are either expired or are no longer being taken.
Studies have shown that medications that are not properly disposed of are making their way into the soil and ground water and contaminate them. So how do you dispose of your unwanted medicines? First read drug label or patient information that accompanies the medication. Do not flush prescription drugs down the toilet unless this information specifically instructs you to do so.
If there is no information about how to dispose of unwanted or unused medication, disposal can be done in your home by using these easy steps:
1. Remove your unused medication from its original container and place in a plastic sealable bag.
2. Add a small amount of warm water, just enough water to make the medication dissolve into a paste.
3. Add a small amount of an undesirable substance like dish soap, coffee grounds, kitty litter or even dirt to the mix to foul any taste that a child, pet or animal may like.
4. When all of this is done, seal the bag to prevent leaking and place it in your normal trash receptacle for collection.
Another way to dispose of medication is to participate in "Medication Take-Back" programs that allow the public to bring the unused or unwanted medication to a centralized location for proper disposal. Sidney Health Center pharmacy services partnered with the Sidney Police Department and held a medication take-back at the Community Health Fair in March. They plan to continue to offer this service at future health fairs.
For more information about proper medication disposal, visit with your local pharmacist or go to www.fda.gov.