Assisted Living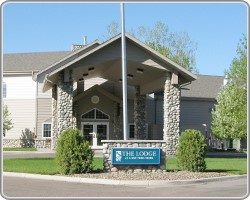 Enjoy independence, privacy and security while receiving the assistance you need. The Lodge is an assisted living facility that enables the continued enjoyment of life through friendship, companionship and support services.

At The Lodge, we provide you:
Choices
Independence
24-Hour Security
Service as You Need It
Companionship
Home-Cooked Meals
Housekeeping Services
Wellness Program
Medication Services
Call today to schedule your personal tour!
Visit The Lodge's Website
Contact Us
Location
1015 7th Ave SW
Sidney, MT

Phone
406-488-4682

Fax
488-8069