Advanced Aesthetics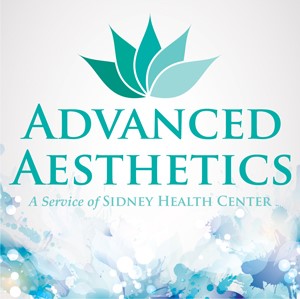 Advanced Aesthetics is an outreach service of Sidney Health Center that offers medical procedures that are aimed at improving the physical appearance and satisfaction of the patient, using non-invasive to minimally invasive cosmetic procedures.
The full-service medical spa and weight loss clinic offers Botox & Xeomin Treatments, Juvederm Fillers, Skinfinity, Microneedling, Chemical Peels, Cosmetic Dermatology Treatments, Microdermabrasion, Body Contouring and Treatment of Cellulite, Medical Acne Treatment, Hair Loss Treatment, Hair Reduction, Platelet Rich Plasma (PRP), Intense Pulsed Light (IPL), Radio Frequency Fractional Laser Ablation, Scar Management, Venous Treatment, and Medically Supervised Weight Loss. All procedures are performed by Shari Twigg, MD, who is certified in Aesthetic Medicine.
Advanced Aesthetics is located in the MonDak Clinic building at 304 S Ellery Avenue – Suite 2 in Fairview. To schedule a consultation with Dr. Twigg, please call the office at 406-742-5256.  For more information, visit the Advanced Aesthetics website at
www.shcadvancedaesthetics.org
. 
Follow us on Instagram and Facebook!
Contact Us
Hours
Monday 9AM - 5PM
Tuesday 10AM - 7PM
Wednesday 10AM - 7PM
Thursday 9AM - 5PM

Location
304 S. Ellery Ave
Suite 2
Fairview, MT

Website: SHCAdvancedAesthetics.org

Phone
406-742-5256