Extended Care Evening Lunch & Learn: Medicare 101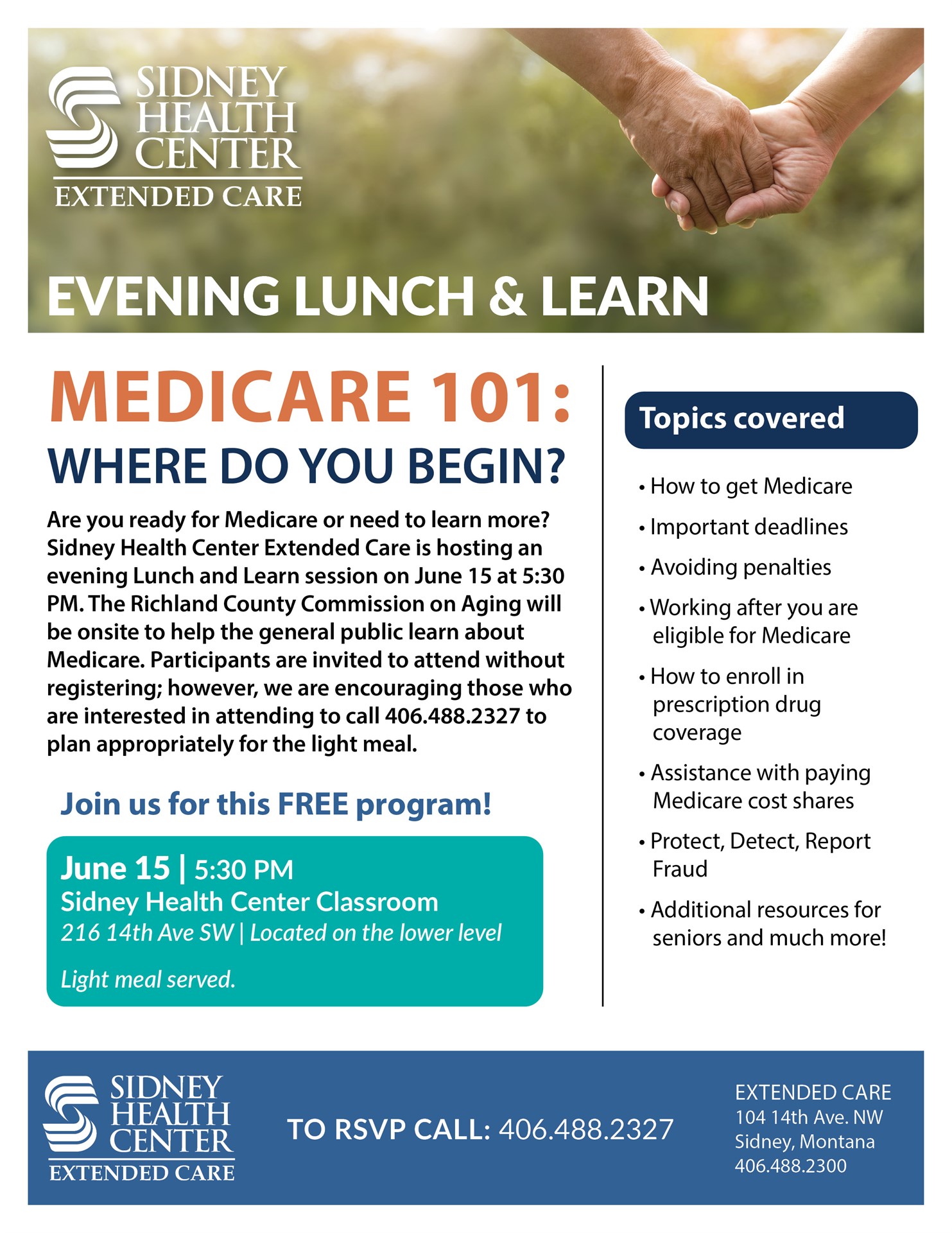 Are you ready for Medicare or need to learn more? Sidney Health Center Extended Care is hosting an evening Lunch and Learn session on June 15 at 5:30 PM. The Richland County Commission on Aging will be onsite to help the general public learn about Medicare. Participants are invited to attend without registering; however, we are encouraging those who are interested in attending to call 406.488.2327 to plan appropriately for the light meal. Join us for this FREE program!
Topics Covered
How to get Medicare
Important deadlines
Avoiding penalties
Working after you are eligible for Medicare
How to enroll in prescription drug coverage
Assistance with paying 
Medicare cost shares
Protect, Detect, Report Fraud
Additional resources for seniors and much more!